On January 10, the Ministry of Industry and Information Technology issued a letter on the reply to the proposal of the Fourth Session of the 13th National Committee of the Chinese People's Political Consultative Conference No. 5080 (Gongjiao Post and Telecommunications No. 553). The reply mentioned that "with the rapid development of charging/data interface and charging technology, Iteratively, the current smart terminal market has formed a pattern in which the USB-C interface is the main interface, and a variety of interfaces and charging technologies coexist. After the user replaces the device, most of the original chargers and data cables are idle, resulting in huge waste. Vigorously promote the charging interface, The integration of technologies is conducive to reducing e-waste and improving resource utilization efficiency."
Regarding the next step, the Ministry of Industry and Information Technology pointed out that "one is to improve the standard system", "the second is to promote the integration and unification of charging interfaces and technologies", "the third is to strengthen the recycling of electrical and electronic products", and "encourage Chinese enterprises to participate in the unified charging interface related international Standard formulation, strengthen exchanges and cooperation with foreign standardization organizations and enterprises, and promote my country's standards to become international standards." Huinengtai Semiconductor, which is committed to building an overall solution for USB Type-C and PD ecological chain, is the only company that participates in the formulation of USB PD 3.1 specifications. local chip manufacturers.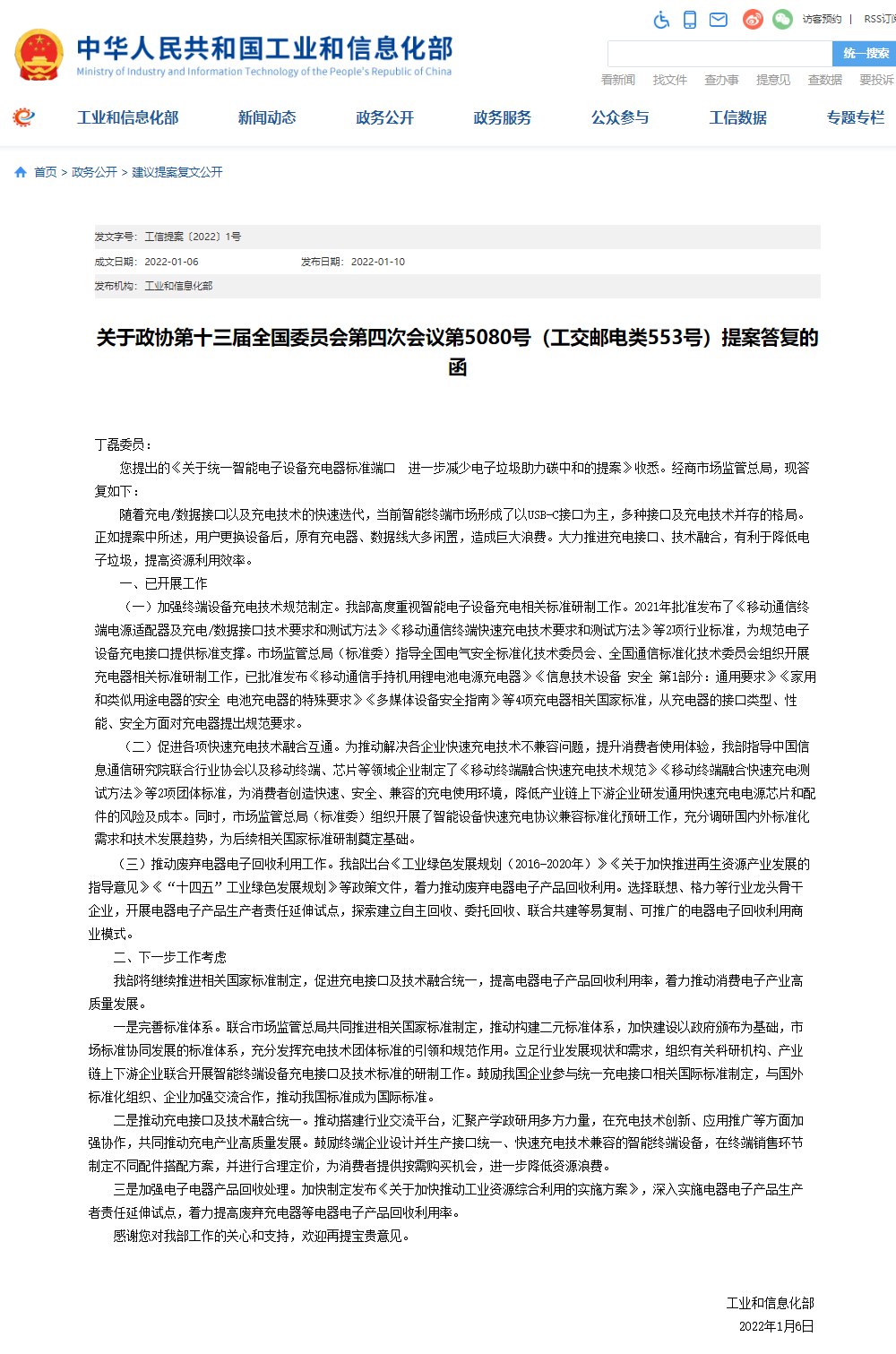 At the same time, in line with the market development trend, on January 12 (Wednesday), Allion will hold an online seminar with Huinengtai. Aiming to jointly promote the development of the industry.

How to participate
The event adopts an appointment registration system, and no provisional registration is provided.

This online seminar needs to be reviewed after registration. Please use the company email to register. For those who have passed the review, the webinar link will be sent to the participants' mailboxes before January 12 (click the link to enter the webinar)

This online seminar adopts Zoom's operating system. It is recommended that those who have passed the review can download the Zoom client application in advance to facilitate the seminar on the day!
Participation benefits
A post-conference satisfaction survey will be prepared for this seminar. For those who have completed the seminar on the day of the seminar, Allion will provide an electronic document of the seminar's essence briefing.


After the workshop, 30 lucky friends will be selected to receive wonderful gifts!