The HUSB305 of Hynetek Semiconductor is an ultra-integrated USB PD Source chip with high withstand voltage, high integration and ultra-small package. HUSB305 high withstand voltage 16V, integrates 15mΩ ultra-low Rdson NMOS load switch, adopts 3mmx3mm DFNFC-9L package, supports BC 1.2 DCP and Apple 5V2.4A. It can be designed as a USB Type-C 5V3A DFP controller, suitable for USB-C Power port, AC-DC power adapter, such as mobile phones, tablet computers, set-top boxes, shavers, digital audio, routers and WIFI, electronic cigarettes, etc.; can replace the application of LD8200S + external PMOS.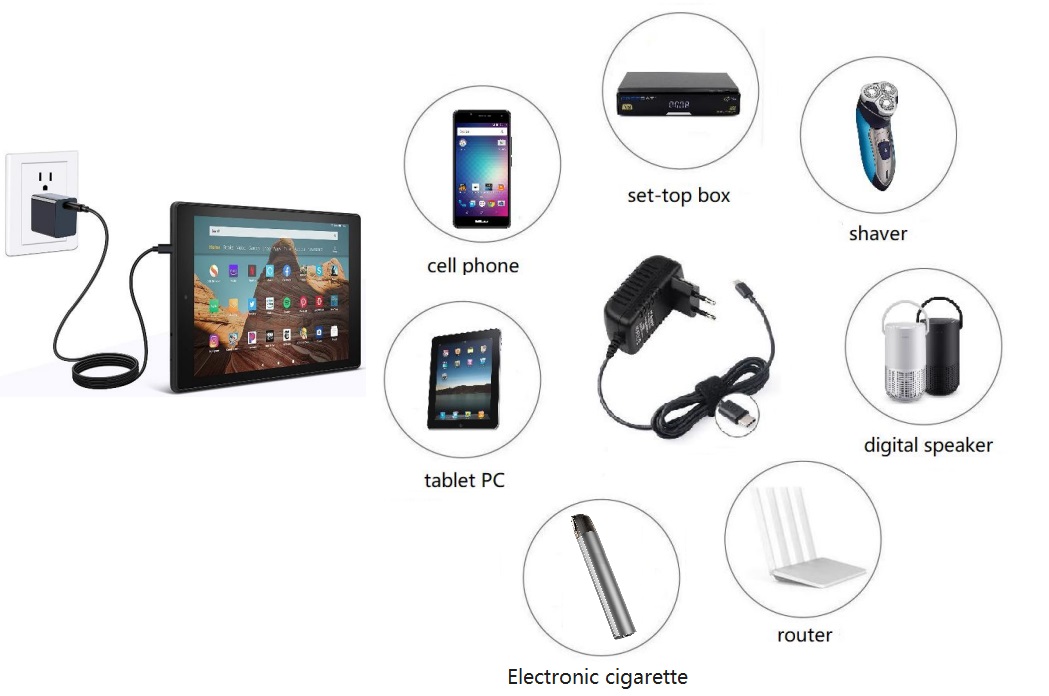 Application of HUSB305
KEY FEATURES
Integrate 15mΩ low Rdson NMOS load switch

4-6V wide operating voltage range, max voltage 16V

USB Type-C 3A current advertisement

Support BC 1.2 DCP & Apple 5V2.4A

Status indication or low load detection

Input UVP & OVP

Short circuit protection

Over-temperature protection

300μA low operating current

3mmx3mm DFNFC-9L package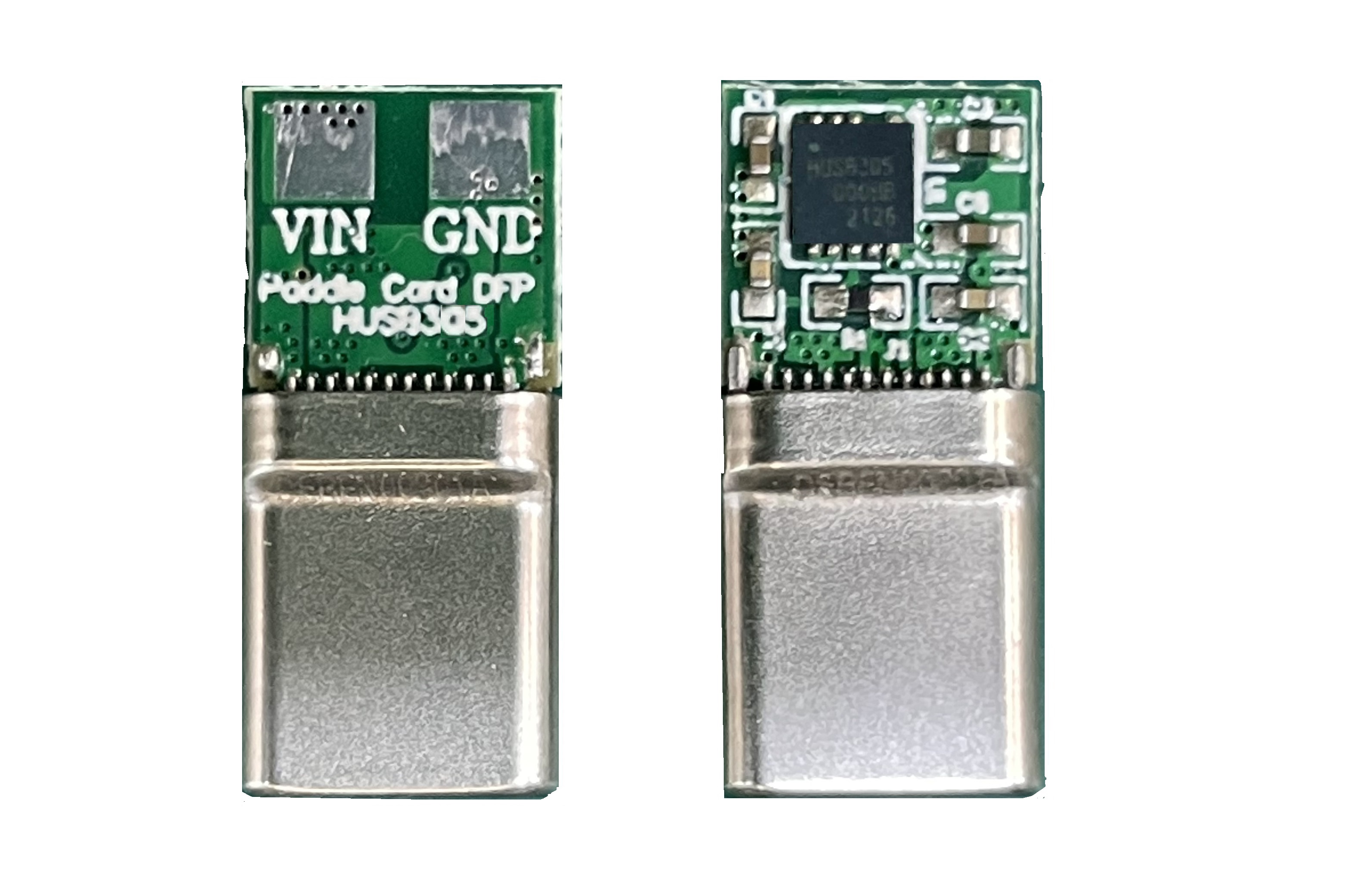 HUSB305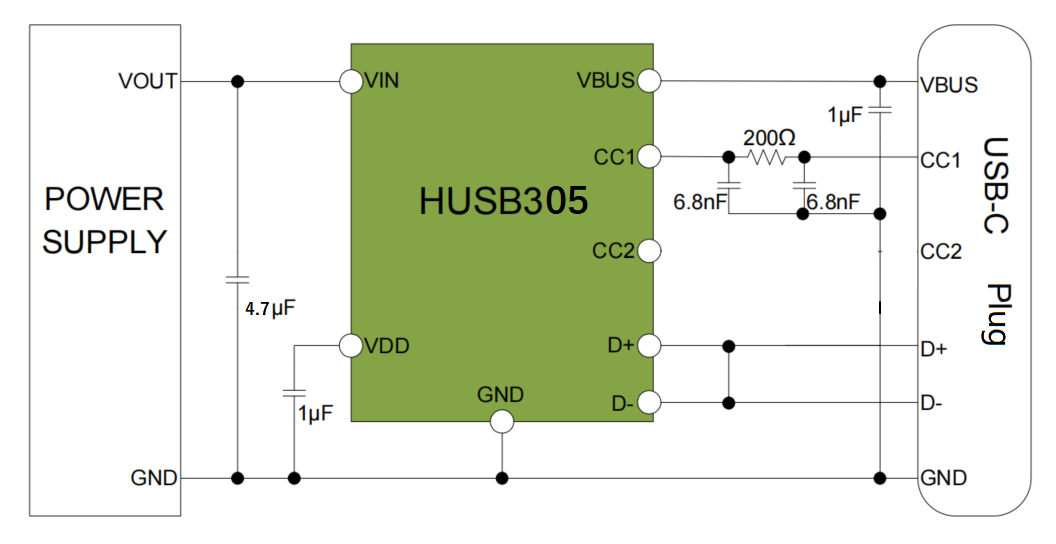 Application circuit
Comparing it with similar products on the market, HUSB305 has the advantages of high integration, 16V high withstand voltage, perfect OCP and SCP protection functions, and high-precision OCP.

Performance comparison chart
When the chip is working, the connected cable will generate parasitic inductance, and the load current will form a sudden change. At this time, if the maximum rating of the chip withstand voltage is too low, the voltage spike will damage the load switch. The high withstand voltage of 16V ensures that the HUSB305 is sufficient to withstand the overvoltage during a short circuit. The figure below shows the voltage spike waveform of the test.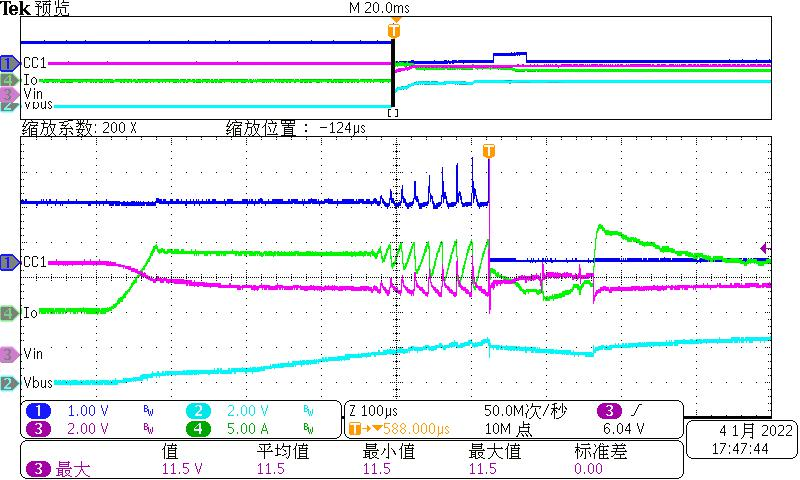 Voltage spike waveform during short circuit
Also, the HUSB305 is ideal for USB-C connector replacement for adapters with barrel connectors. HUSB305 only needs to be placed on the Paddle Card of USB-C, without changing the internal structure and shell of the power supply connected to the barrel connector, the power supply body does not need to be re-molded, and the original output with two-core wire (VBUS and GND) can be achieved. The high withstand voltage and good protection characteristics of HUSB305 can maintain good performance in various harsh environments such as plugging, large load jump, and load short circuit. Of course, the HUSB305 can also be placed on the power board body and connected to the USB-C connector through three-core wires (VBUS, GND, and CC).

Barrel connector port upgraded to USB-C port