Nowadays, USB Type-C interface has gradually become the standard for electronic products in mobile devices such as cell phones and laptops, portable devices, IoT devices, smart homes, communication and security devices, automobiles and medical. How can the USB Type-C interface be implemented at low cost without redesigning the systems of these electronic devices? All that is needed is a USB Type-C port controller.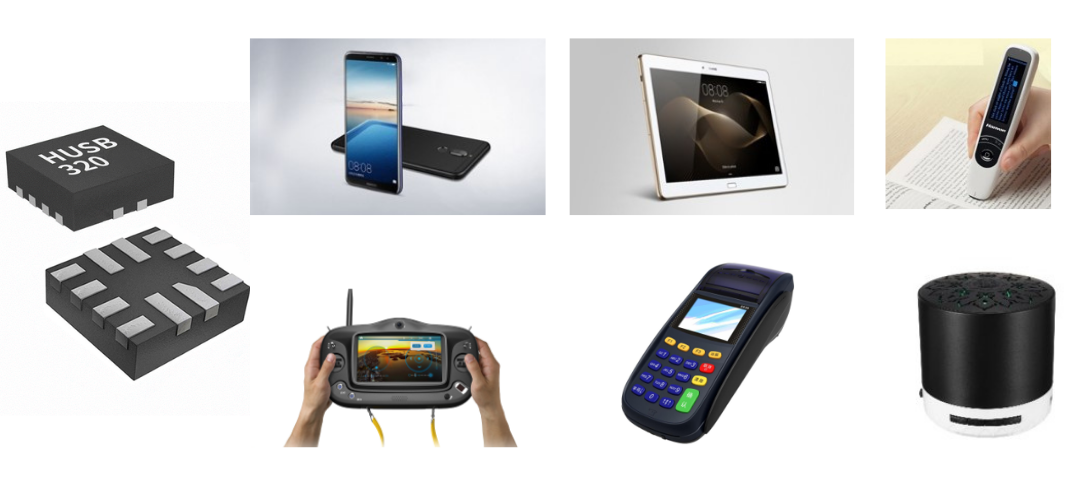 Application of HUSB320
The new HUSB320 from Hynetek is a USB Type-C port controller, also called CC Logic, that supports the latest USB Type-C 2.1 specification . It integrates CC Logic detection, and its CC Logic block monitors level changes on the CC1 and CC2 pins to determine when a USB port is connected, the direction of the cable, and the detected role. HUSB320 is freely configurable by the user as Source, Sink, or DRP for portable devices with a single battery and OTG capability, as well as cell phones, computers, and USB peripherals in host, device or dual-role port applications.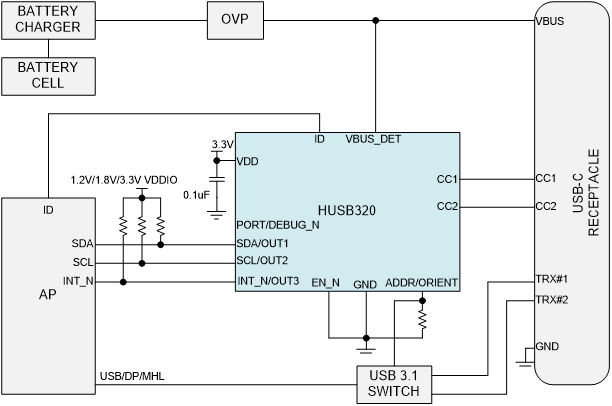 HUSB320 typical application block diagram
Features:



Fully Autonomous USB Type-C Port Controller

Support USB Type-C Specification Release 2.1

Source, Sink and DRP Port Role Configuration with Optional Accessary Support

Try.SRC and Try.Snk Modes for User Configurations

VDD Operating Range: 2.85 V - 5.5 V

Wide IO Voltage Support: 1.2 V, 1.8 V and 3.3 V

Typical Low Power Operation: IDD <20 μA

GPIO and I2C Configuration

Max 28V DC Tolerance on ID, VBUS_DET, CC1 and CC2 pins

Dead Battery Support

4 kV HBM ESD Rating for USB IO pins

Small Package, 12 Lead QFN (1.6mm x 1.6mm)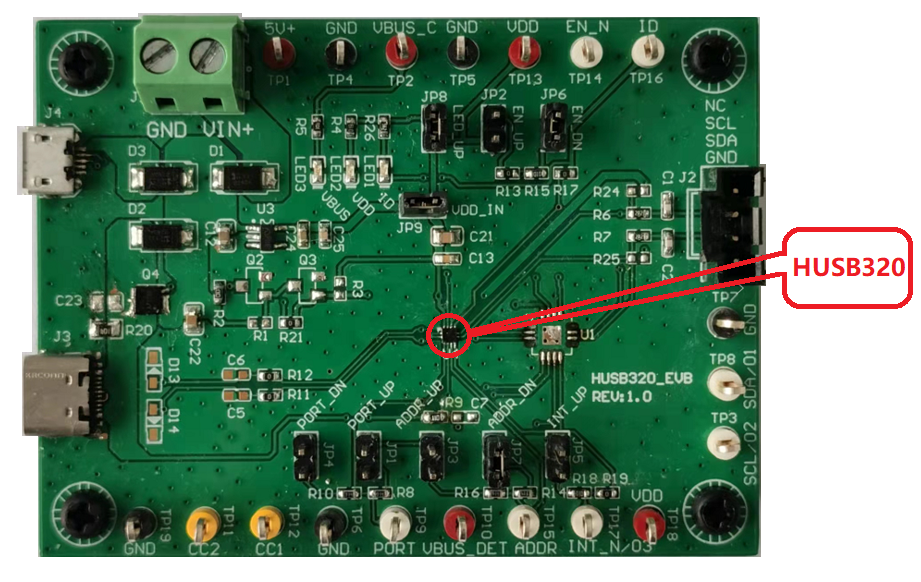 HUSB320 Evaluation Board
The HUSB320 can operate in both I2C mode and GPIO mode. InI2C mode, the I2C host can access the HUSB320 to configure settings or read back the status. In GPIO mode, configuration is achieved through pins and the detection results are displayed on these pins. the ultra-low operating current of the HUSB320 helps the system reduce total power consumption and is suitable for battery applications.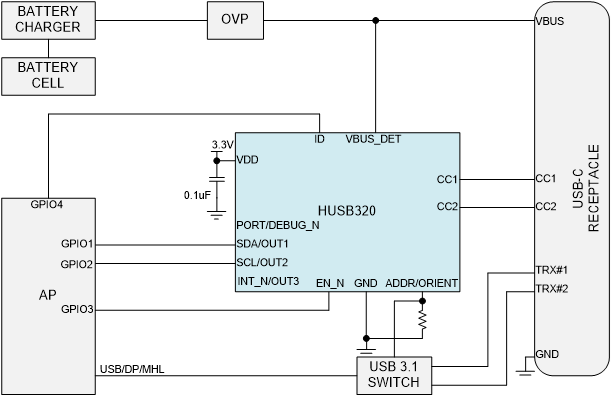 Typical application diagram of HUSB320 in GPIO mode
In addition, through the peripheral circuit to add VCONN power supply for HUSB320, redriver get power supply and then amplify the signal, can be adapted to USB3.1 or higher high-speed cable, can replace TUSB321 and TUSB322, suitable for hosts, devices, dual-role port applications, cell phones, tablets and laptops and USB peripherals, etc.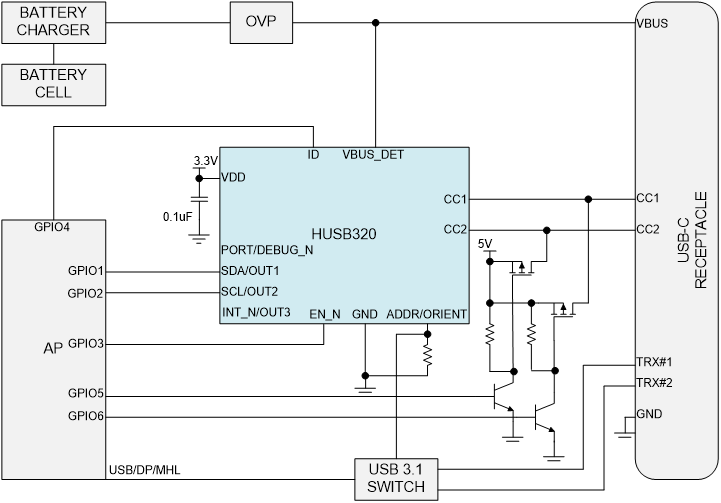 HUSB320 external VCONN power supply circuit diagram
Comparing HUSB320 with similar products in the market (FUSB303B, TUSB320, etc.), it has the advantages of high voltage withstand, low power consumption, meeting the latest USB Type-C 2.1 specification, and complying with the latest IO level standard. It is available in 1.6 mm x 1.6 mm QFN-12L package, which can replace other similar products.