According to Bloomberg news, the relevant domestic institutions and units in the next 2 years to complete a total of 50 million units of domestic computer replacement. From hardware to software, the call for localization is getting higher and higher, and the trend of localization is unstoppable. Behind the rapid development of the localization market is the improvement of the domestic technology level. As a domestic brand, Hynetek Semiconductor has the core technology of fully independent IP, and its products have absolute competitiveness in China as well as globally. Facing the market demand of 100% domestic computers, Hynetek can provide high-performance domestic USB Type-C interface solutions.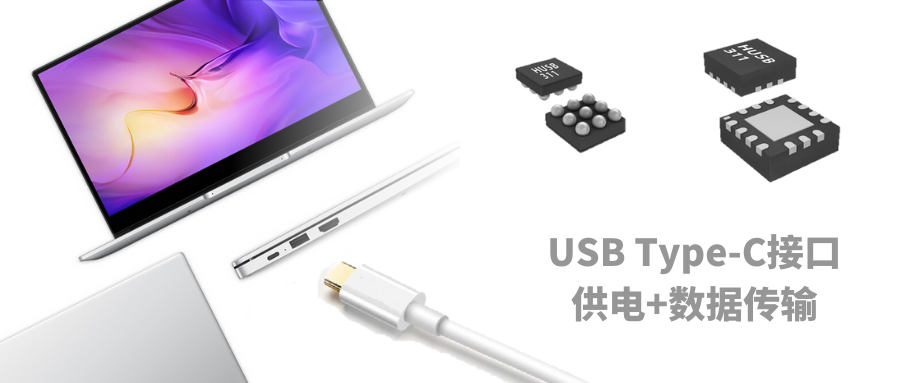 The HUSB311, also known as Type-C Port Controller (TCPC), is compliant with the latest USB Type-C and PD 3.1 standards and can be extended to support Data Role Swap and Power Role Swap. It can be extended to support Data Role Swap and Power Role Swap protocol commands for power switching and data communication switching products, such as laptops, projectors, cell phones, etc. Currently, HUSB311 has been shipped in large quantities in Xiaomi, Samsung and other end products.
PD DRP Application Solution
The circuit in the following figure is suitable for the battery charging and discharging and data channel control in DRP dual mode. The application processor (AP) or embedded controller (EC) controls the HUSB311, and then the battery charger and USB data switch are controlled based on the information from the HUSB311. In addition, similar products in the market include FUSB302, RT1715, RT1711 and TUSB422, etc. The HUSB311 is pin compatible with all of them and the software programs of TCPM are similar.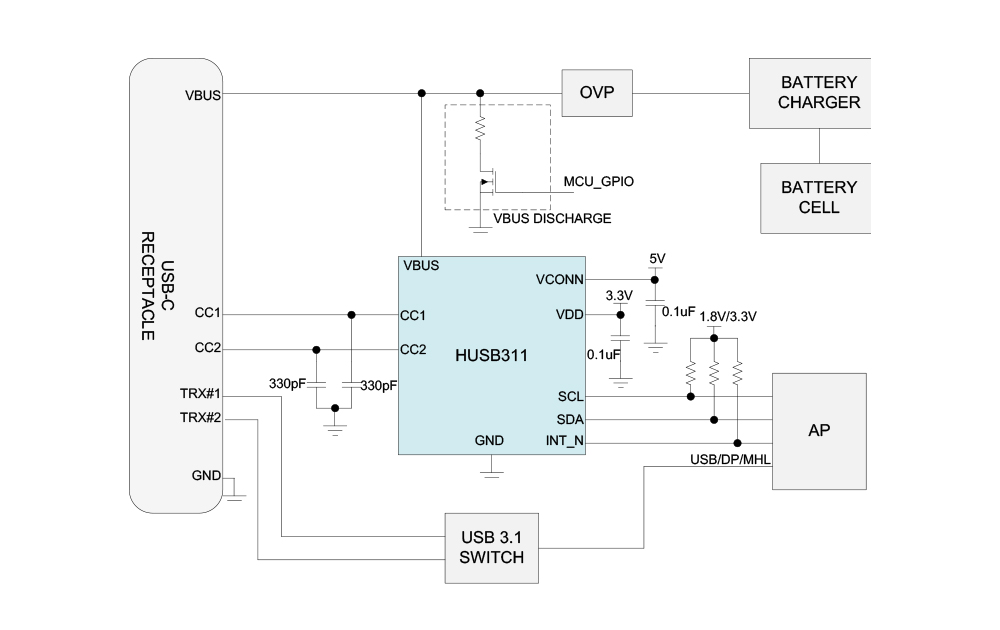 HUSB311 USB Type-C port diagram
The HUSB311 features:
Dual-Role Port PD Compatible

Attach/Detach Detection as Host, Device or DRP

Current Capability Definition and Detection

Cable Recognition

Dead Battery Support

VCONN Path Control

Ultra-low Power Mode for Attach Detection

Simple I2C Interface with Indication Pin

Dual Slave Address for Dual Port Application

BIST Mode Supported

Programmable Default Settings

9-Ball WLCSP (WLCSP-9B) and 14-Lead QFN (QFN-14L) Packages
For some USB Type-C interfaces that do not require power supply and transmission data unification, the power supply function can be realized through HUSB238 of Hynetek. HUSB238 is a USB PD Sink (PD powered end chip, also called PD decoy chip) chip that has obtained PD3.0 certification from USB-IF with a TID of 3666, and has excellent performance in various aspects such as compatibility and reliability, and is suitable for all kinds of high-quality devices. It is compatible with PD3.0 V1.3 and Type-C V1.4. It can also support BC1.2 DCP, CDP and SDP and Apple 5V2.4A charging protocol. HUSB238 comes in a 3mmx3mm DFN-10L package.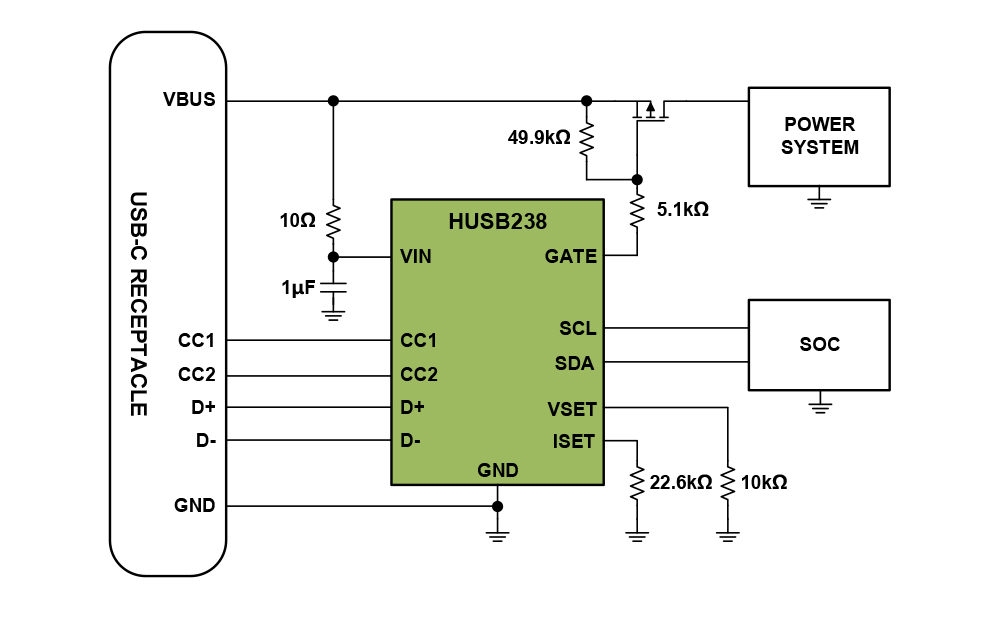 HUSB238 USB Type-C port diagram