With the introduction of the PD3.1 standard, there is a breakthrough in maximum fast charging power, from 100W to 240W, and its application market expands to portable devices, IoT devices, smart home, communication and security devices, automotive and medical. We look at USB PD3.1 with a long-term perspective, it will be a change and evolution of up to 3 to 5 years and more. The first devices to support USB PD3.1 are Apple's 2021 Macbook Pro, which supports 140W of USB-C fast charging. Facing this demand for more than 100 watts of fast charging, Hynetek has launched a 140W dual C-port fast charging source solution, which is realized by two HUSB311s.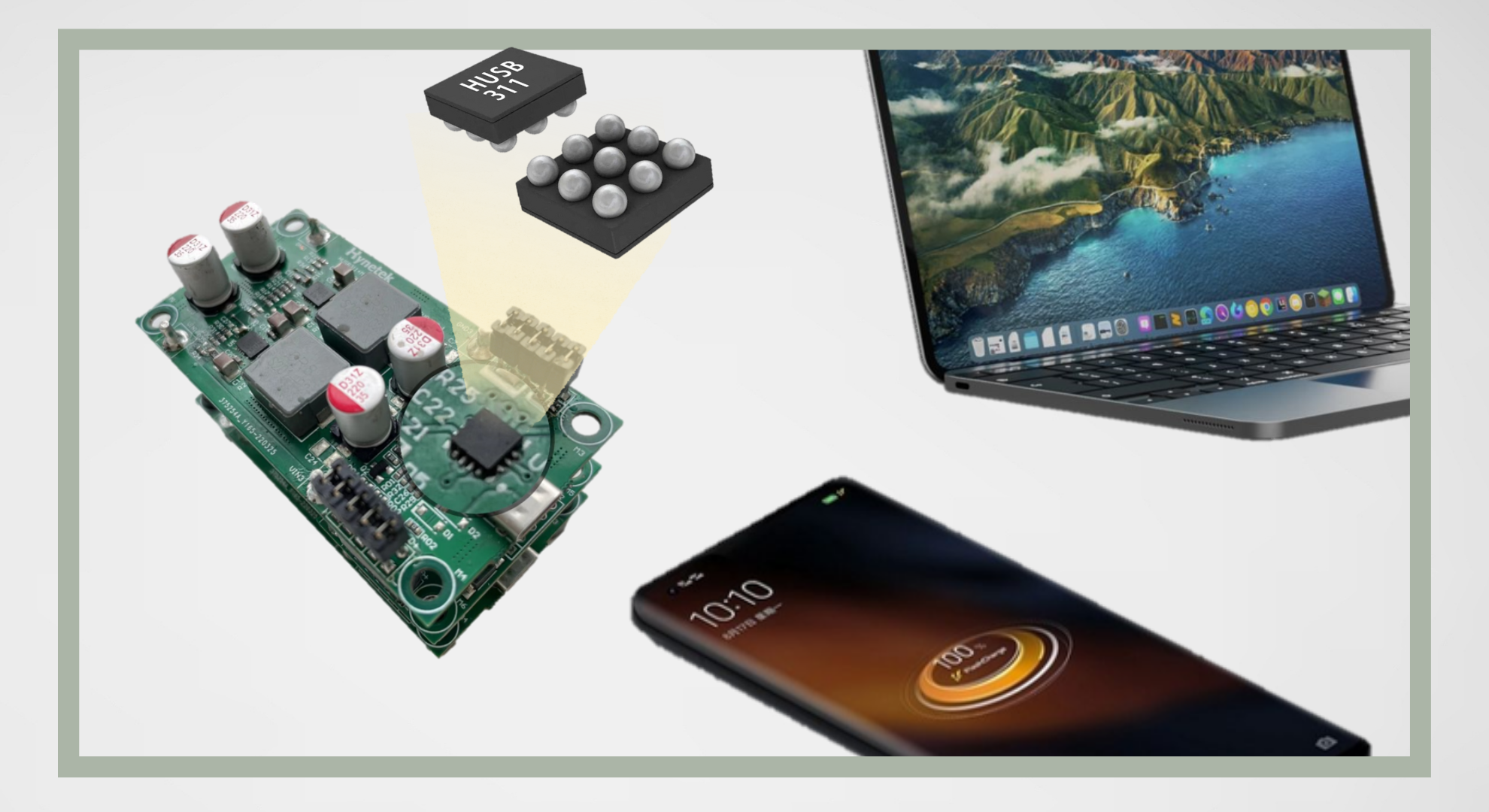 Application
HUSB311 is a USB Type-C PD controller chip that complies with the latest USB Type-C and PD3.1 standards and can support PD3.1 commands such as PPS, EPR, etc. It supports 140W (28V/5A) power supply and power extraction. It can be configured as PD3.1 Source only, PD3.1 Sink only and PD3.1 DRP.
Product Features
Dual-Role Port PD Compatible

Attach/Detach Detection as Host, Device or DRP

Current Capability Definition and Detection

Cable Recognition

Dead Battery Support

VCONN Path Control

Ultra-low Power Mode for Attach Detection

Simple I2C Interface with Indication Pin

Dual Slave Address for Dual Port Application

BIST Mode Supported

Programmable Default Settings

9-Ball WLCSP (WLCSP-9B) and 14-Lead QFN (QFN-14L) Packages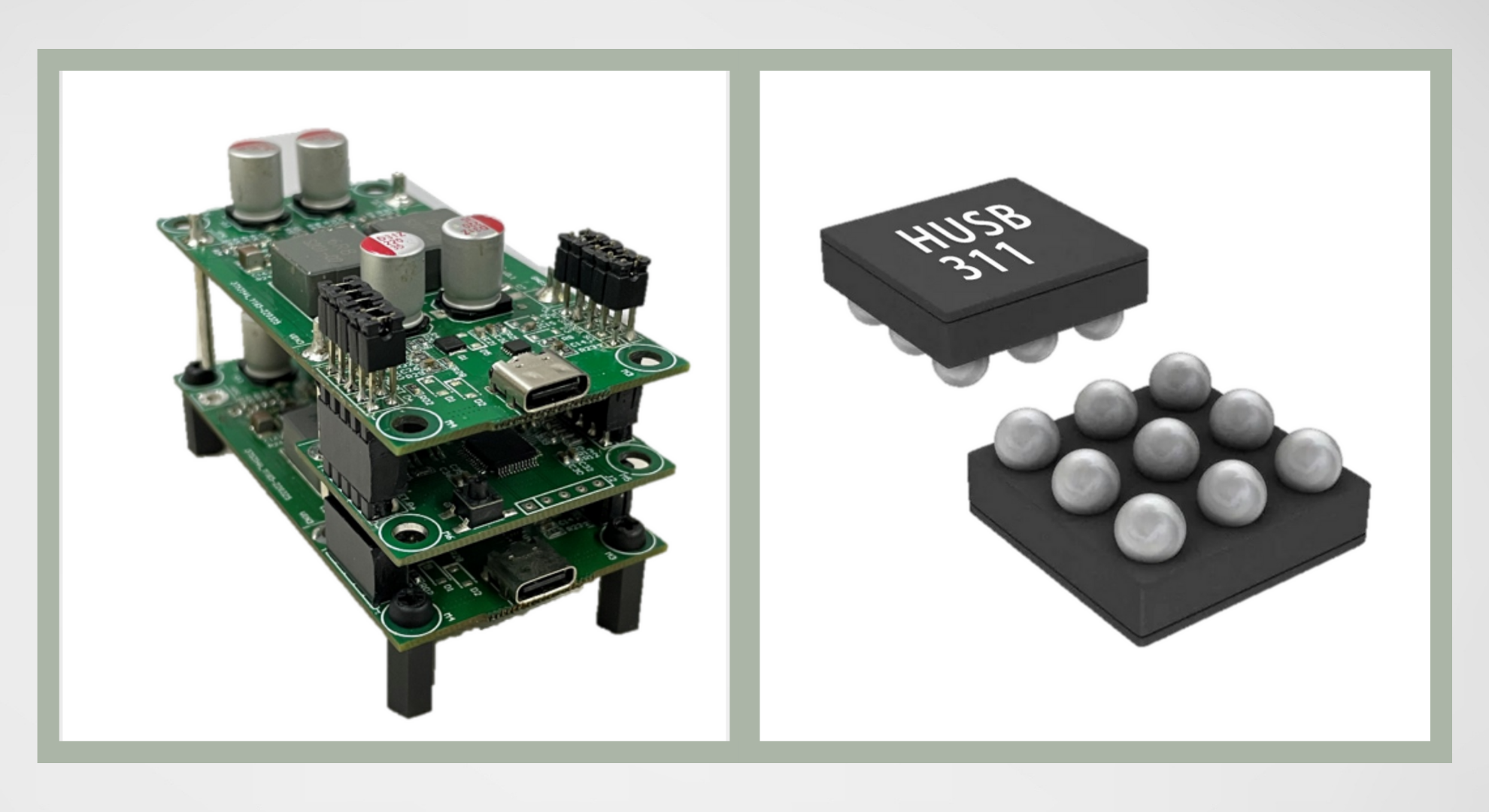 Evaluation board with HUSB311
The program Buck choose MP8880, the protocol chip using two HUSB311 support PD3.1 fast charging protocol, the overall design peripheral streamlined. The following figure shows the design schematic of the program.
This solution supports 140W power fixed or dynamic shared dual USB PD outputs. hUSB311 has two I2C addresses, and the embedded controller can use one I2C bus to communicate with two HUSB311s.