Recently, Hynetek Semiconductor launched HUSB362, a USB PD Source chip with integrated MCU. As a chip designed for high performance power supply, it is suitable for various original adapters, 28V/5A 140W PD3.1 high power supply and flexible multi-port power supply design.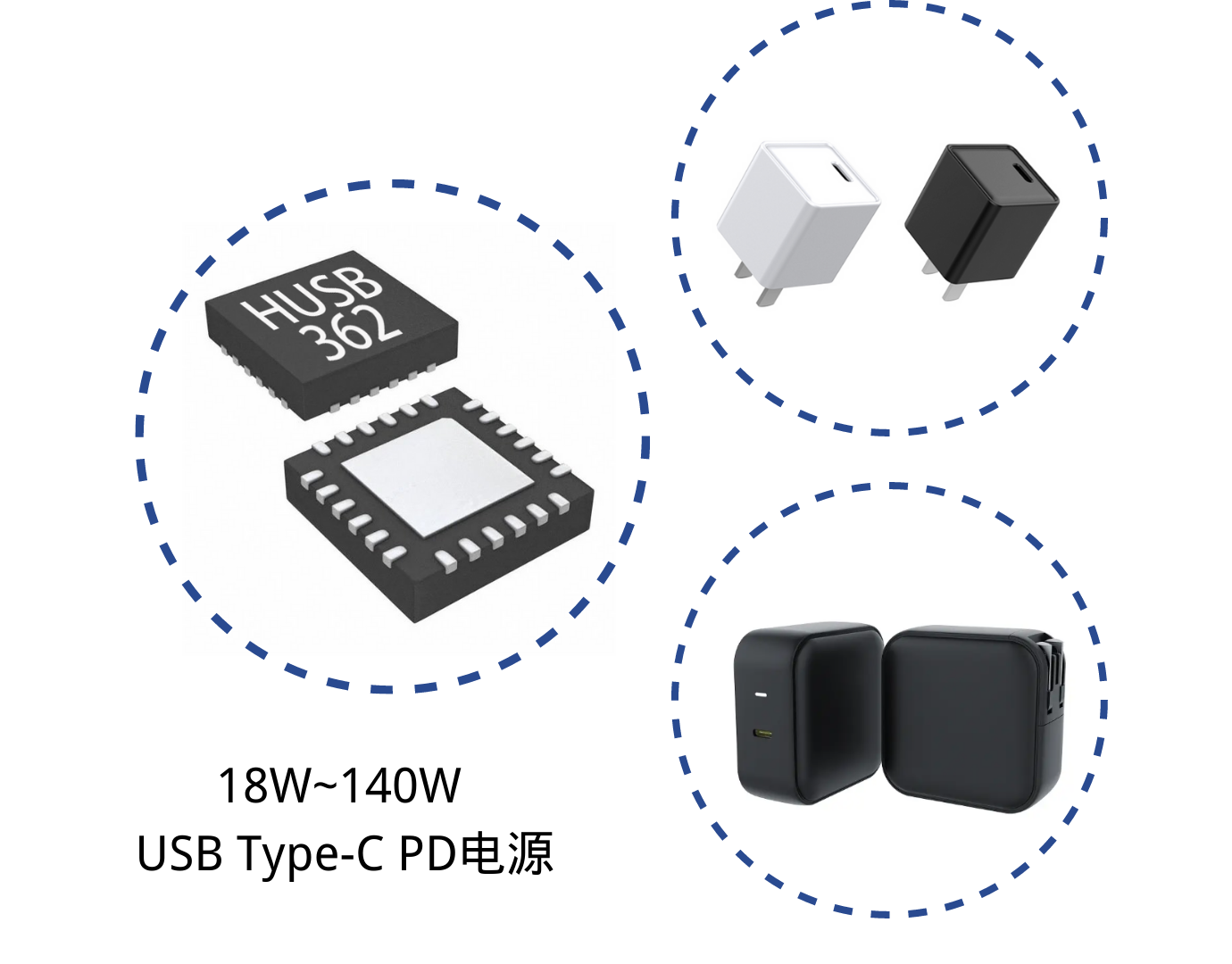 Typical application
The HUSB362 is compliant with the latest PD3.1 standard and supports EPR mode with PPS support from 18W to 100W. It implements a programmable DPDM PHY and both D+ and D- pins can be configured to support multiple proprietary protocols, including QC2.0, QC3+, AFC, FCP, SCP, VOOC and many others, and supports the first domestic fast charging technology standard The HUSB362 supports up to 7 PDO's with freely programmable voltages and currents.
The HUSB362 is embedded with a 32-bit 1T RISC-V microcontroller with 8k RAM size and 32k bytes of program memory, supporting Multiple Time Programmable (MTP), which facilitates user-defined extension instructions and is extremely flexible.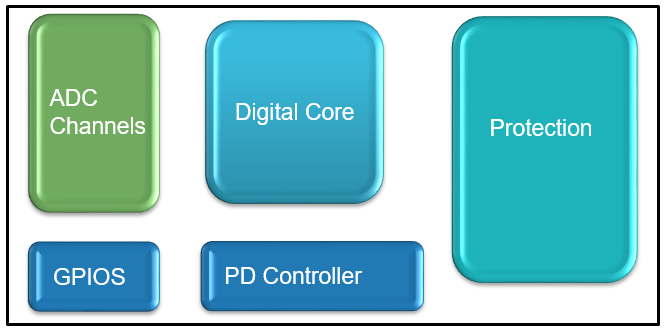 Block diagram of HUSB362
The HUSB362 is available in SOP-14, QFN-16, and QFN-24 packages. In the face of the latest PD3.1 standard, the HUSB362 is pin compatible with Wisepac's previous products for easy and fast system upgrades when the original PD system needs to improve performance.

Main Features
USB type C PD DFPs supported

USB Power Delivery (PD3.1 with PPS) Compliant

7 Programmable PDOs available

Programmable DPDM PHY for Proprietary Protocols

Integrated N-MOSFET Driver with Softstart

Integrated VCONN and eMarker Detection

OCP/SCP/OVP/OTP/UVP/CCOV/TSD/DPDMOV integrated

11 bit ADC Integrated

32 bit MCU core for Port Control

Sleep Mode Supported

±4kV HBM ESD Rating for USB IO pins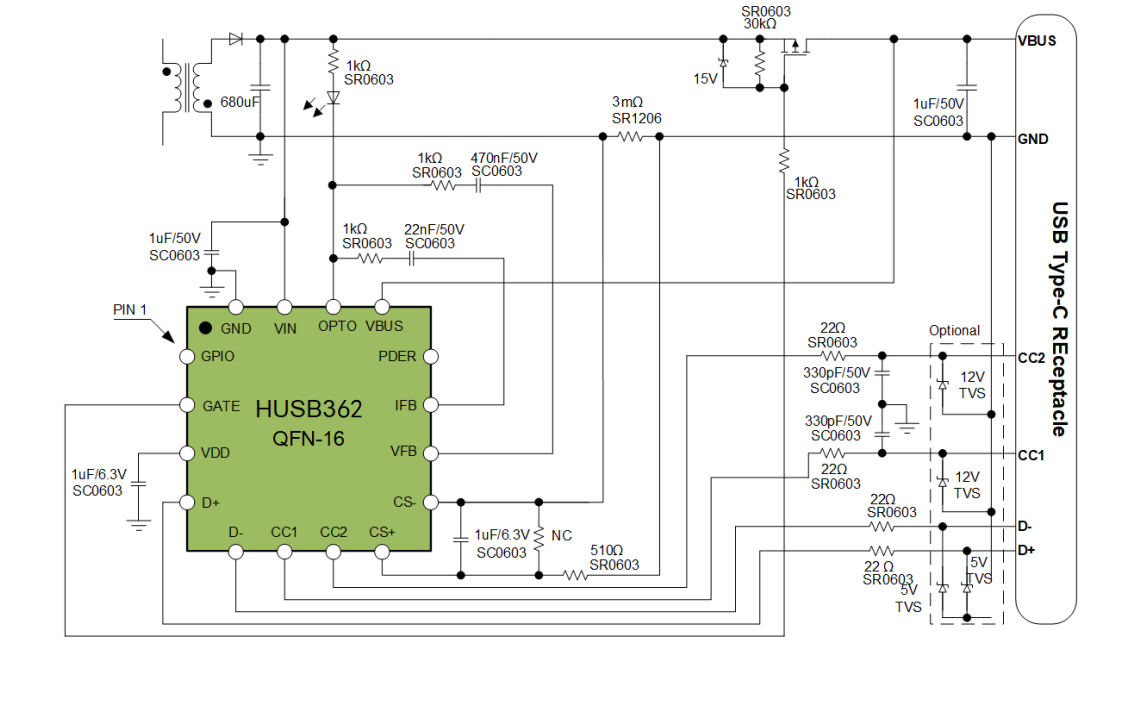 Block diagram of typical application of HUSB362
The HUSB362 integrates VCONN and eMarker detection, which reduces the number of peripheral devices and simplifies the circuit design of the PD3.1 power supply. In addition, the design uses 3mΩ high-precision current sampling, which greatly reduces the system power consumption.