Facing the power supply design trend of small size single-port or multi-port fast charging, Hynetek Semiconductor has launched HUSB361, an ultra-small package, high performance and highly integrated USB PD chip, supporting 15W~65W power output. HUSB361 supports the latest Type-C 2.1 and USB PD3.1 standards, supporting PD3.0, PD2.0, PPS, QC2.0/ QC3.0, FCP, AFC, BC1.2 DCP, SCP and other protocols, and has been certified by USB-IF. HUSB361 is more compatible and suitable for all kinds of USB Type-C powered devices such as AC-DC Power Adapters and car chargers.
HUSB361 Features
USB Type-C 2.1 and USB PD3.0 Source Compliance Certified, TID: 5547

Support 5 FPDOs with Programmable Voltage and Current

Support 2 APDOs with Programmable Voltage and Current

Support BC1.2 DCP and HVDCP Protocols

BC1.2 DCP Mode

Divider 3 Mode

QC2.0/3.0 Class A

AFC, FCP and SCP

External N-MOSFET Supported

Support Constant Voltage Loop (CV) and Constant Current Loop (CC) Operation

Accurate Constant Power Limit

Additional 7 Power Levels Configured by PS0, PS1 Pins

Integrated OVP, UVP, UVLO, OCP, FOCP and TSD Protections

Small Packages: QFN3x3-16L and SSOP-10L

±4 kV HBM ESD Rating for USB IO Pins

Packages
HUSB361 can pin-to-pin replace the same type of products on the market and similar products of Hynetek, so that the PD performance can be improved without redesigning and the product can be quickly updated.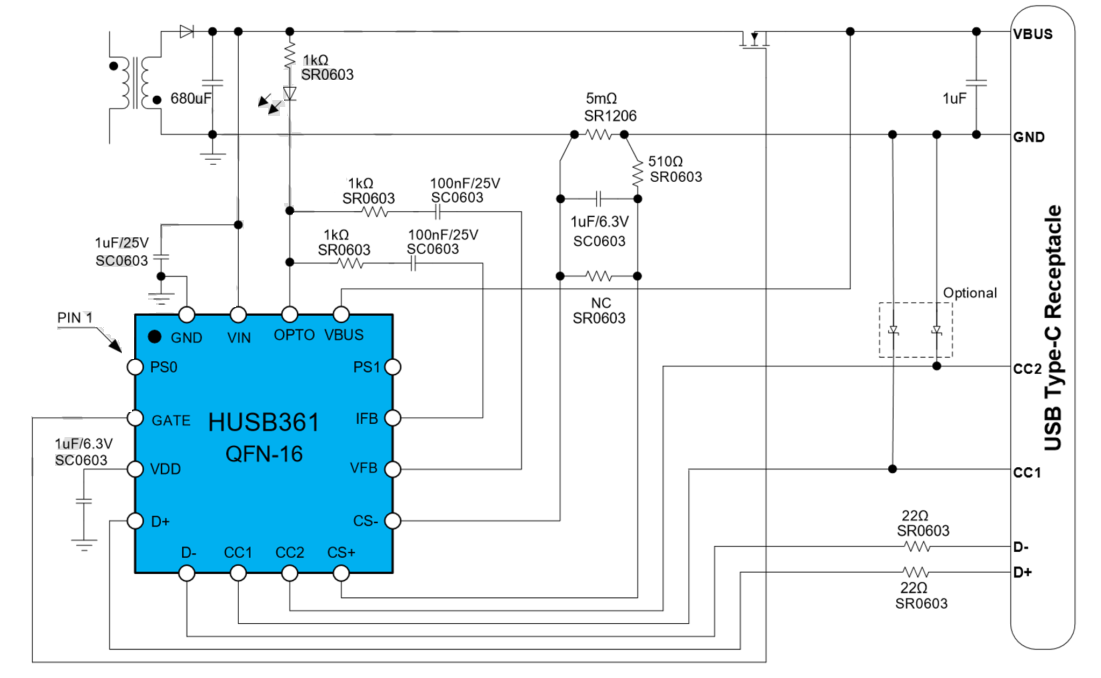 Typical Application Circuit
The single-port fast charging source design shown above allows for dynamic power reduction, switching between 18W, 20W, 25W, 30W, 45W and 60W via pins. In addition, the HUSB361 consumes less power compared to its counterparts, with a standby current of 550μA and an operating current of 2.6mA.
Using two HUSB361, a small size, high reliability, low cost 65W dual C power supply design solution can be achieved. This design supports any single C-port 65W output power, dual-port plugging two ports with 30W output power each; at the same time it supports adjusting the ACDC output voltage, when the C-port output ≤ 12V can be adjusted to 13V for DCDC power supply, improving conversion efficiency.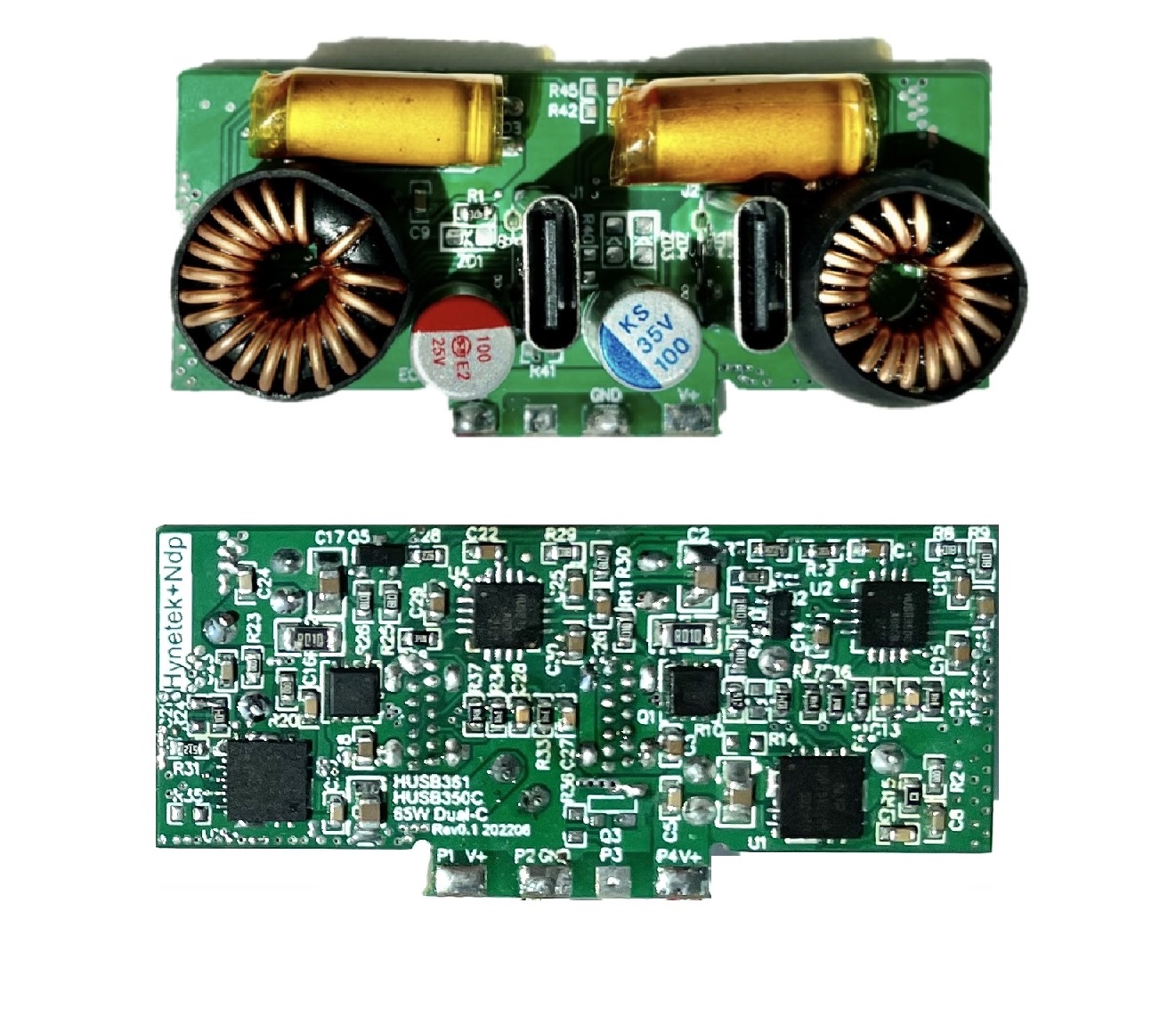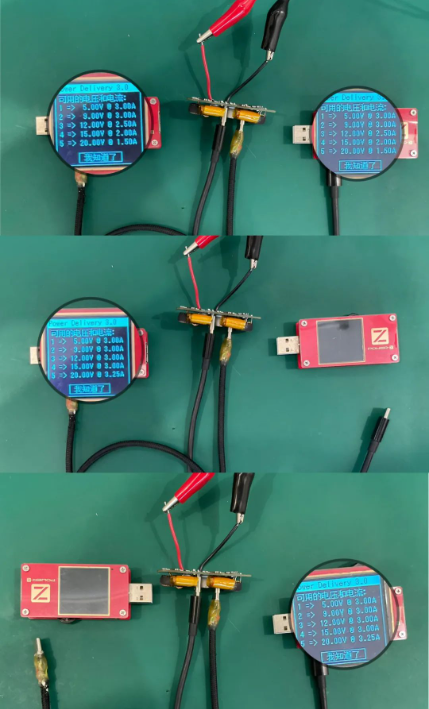 Highlights
Intelligent power distribution. Typical application: single port output PD65W, PDO5 gears: 5V/3A, 9V/3A, 12V/3A, 15V/3A, 20V/3.25A; dual port simultaneous PD30W, PDO5 gears: 5V/3A, 9V/3A, 12V/2.5A, 15V/2A, 20V/1.5A.

Through PS0, PS1 can be set to support other power combinations, such as 20W+45W; 18W+45W; 25W+30W, etc.

The solution circuit is simple, the total number of devices is small, high cost performance, and low implementation difficulty.

Good EMC performance.