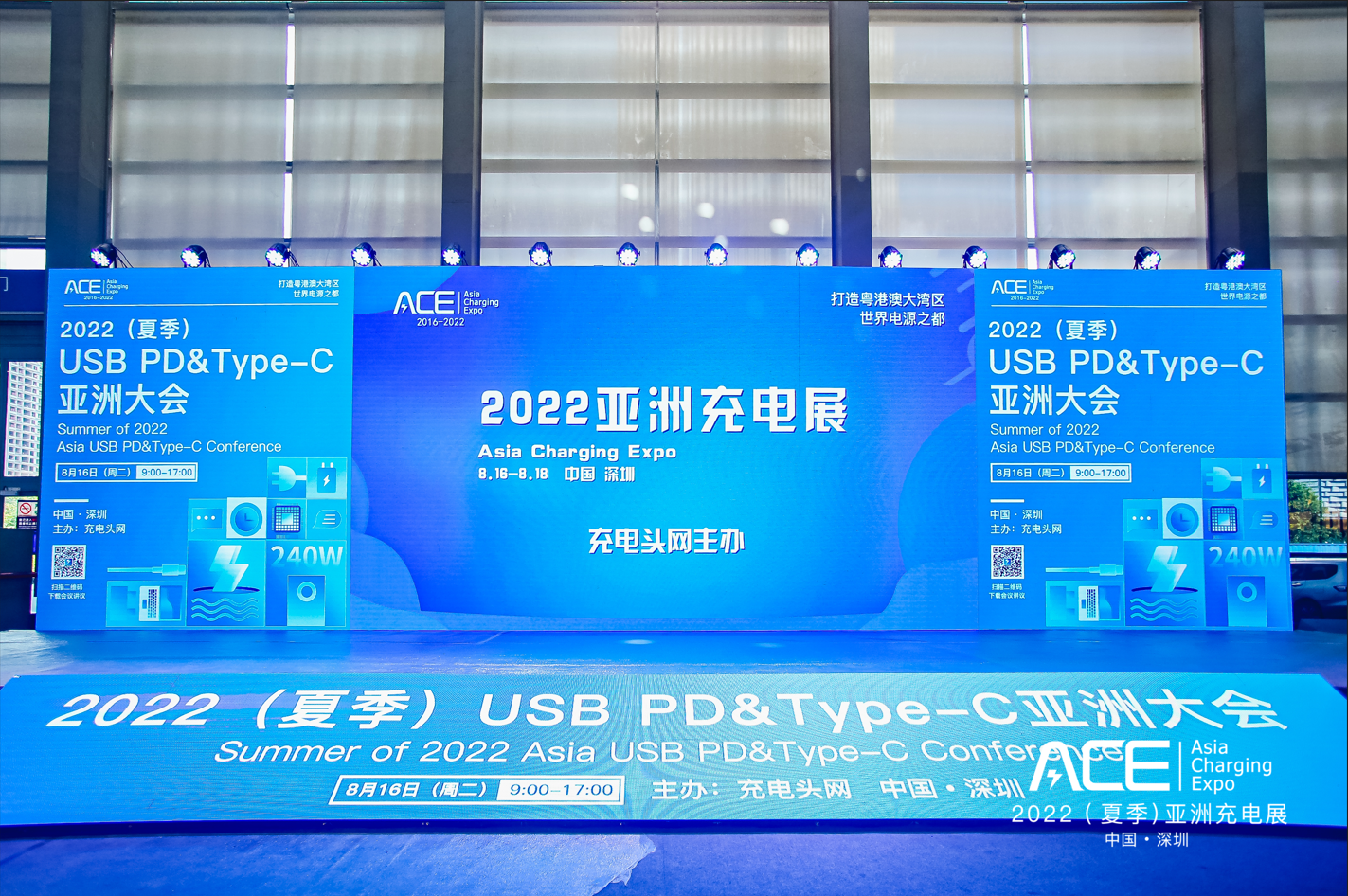 2022 (Summer) Asia Charging Expo was held as scheduled at Shenzhen Futian Convention and Exhibition Center from August 16-18, and Hynetek was invited to exhibit at the show. On the show floor, the entire line of USB PD products from Hynetek was on display, providing more high performance and high quality fast charging solutions for the market, attracting a large number of visitors to stop by and learn more.
>>Pictures of the exhibition<<
Full► Around the USB Type-C ecosystem, Hynetek Semiconductor showcased its multi-series products, including PD Source, PD Sink, PD Drp, CC Logic, eMarker, Load Switch, etc.
New► HUSB361, a USB PD chip that supports the latest Type-C 2.1 and USB PD3.1 standards, HUSB320, a fully autonomous USB Type-C port controller (CC Logic), HUSB362, a USB PD chip compatible with the UFCS protocol, and other new products were unveiled.
Professional► For three consecutive days, a number of Hynetek staff brought the most professional answers to all product-related questions.
Funny► Scan the code on site to participate in the activity, you can get a free PD3.1 power development board.
With a focus on high-performance digital-to-analog hybrid chips, Hynetek is committed to becoming the industry's leading supplier of smart energy control technology. For the smart fast charging field, Wisersoft insists on providing targeted chip products for different application scenarios. The 3-day Asia Charging Expo has come to a successful conclusion, please continue to look forward to the new products coming from Wisersoft, and feel free to contact us for more information.