The HUSB351 of Hyenetek is a USB PD Source chip specially launched for the 20W/25W fast charging market. It has the smallest package size , which is conducive to the miniaturized design of PD power supply. Previously, HUSB351 has been tested in the products of several charger manufacturers, and the products have been mass-produced and launched. Welcome to contact us to learn more about HUSB351 & apply for samples!
Design of small size and high performance 20W/25W fast charging source based on HUSB351

Figure 1. Design circuit diagram of 20W/25W fast charging power source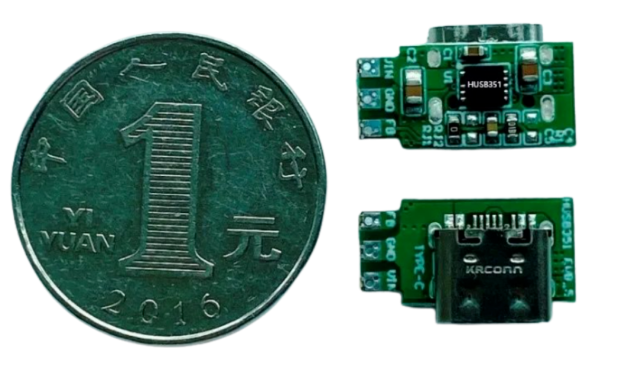 Figure 2. Physical picture of HUSB351PD small board
1、Smallest package size - volume reduced by more than 50%
Hynetek's HUSB351 adopts 3mmx3mm DFN-9L package. Under the same pin count, DFN package has the advantages of small size and light weight. Compared with products of the same type, the volume of HUSB351 is reduced by more than 50%. In addition, the bottom center of the QFN package is usually a large-area exposed pad, which can be used for heat conduction, so the HUSB351 also has good heat dissipation.
2、The peripheral circuit is simple - only 5 resistors are needed
On the basis of the original USB PD Source controller, HUSB351 integrates an ultra-low Rdson N-MOSFET and a current sampling circuit, and only needs a total of 5 simple resistor capacitors on the periphery. HUSB351 also integrates all required protections such as overvoltage protection (OVP), undervoltage protection (UVP), undervoltage lockout (UVLO), overcurrent protection (OCP) and overtemperature protection (OTP), etc. Additional protection circuitry saves board space and BOM cost.
3、Support 20W/25W fast charging power source design--2 commonly used mass-produced models
At present, the two mass-produced models commonly used by HUSB351 can support 20W and 25W fast charging source designs:
HUSB351_001TC:20W PD。Support :5V3A,9V2.22A,12V1.67A。Contains 3 FPDOs. Supports a variety of proprietary protocols.

HUSB351_002TC:25W PD。

Support

:5V3A,9V2.77A,3.3V-5.9V 3A,3.3V-11V 2.75A;Contains 2 FPDOs and 2 APDOs. Supports a variety of proprietary protocols.
At the same time, the high-precision overcurrent protection points of different voltage levels of HUSB351 can reduce the temperature rise of the power supply. It is worth noting that HUSB351 supports special PDO customization, which can realize the design of fast charging source with more power.
4、Support a variety of fast charging protocols - meet the charging needs of 90% of electronic devices
Recently, the iPhone 14 has been officially released. For this series of mobile phone products, Apple officially recommends the use of a 20W USB-C power adapter. It has to be said that even with the trend of fast charging power developing towards 240W, 20W/25W fast charging sources still occupy a place in the market. At the same time, in the face of various other electronic devices, such as tablet computers, laptops, gamepads, smart watches, etc., 20W/25W fast charging sources are also sufficient.
HUSB351 supports PD3.0, TID 1962; also supports PD2.0, PPS, QC2.0/3.0, BC1.2 DCP, AFC, FCP and SCP and other mainstream fast charging protocols in the market, and can shake hands with fast charging protocols of different devices And achieve fast charging. The 20W/25W fast charging source design based on HUSB351 is enough to solve the charging problem of 90% of electronic devices.
In addition, HUSB351 not only supports loop adjustment of control optocoupler for AC-DC power conversion applications, but also supports direct FB loop adjustment for DC-DC power conversion applications. The following figure is a typical application circuit diagram of HUSB351 in DC-DC power supply, which is suitable for applications such as car chargers.

Figure 3. Typical application circuit diagram of HUSB351 in DC-DC power supply