Faced with all kinds of portable electronic devices around us, we always hope to solve all charging needs through a charger, and the USB Type-C interface is the result of market selection.

The USB Type-C port is replacing some A ports that cannot be quickly charged, incompatible barrel connector ports, and is gradually becoming a unified power port. In fact, as long as the electronic device has a chip that can complete USB PD communication to a high standard, it is not a complicated and difficult task to upgrade the traditional interface to the USB Type-C port. Regarding the design of the USB Type-C port, let's see what the engineers say?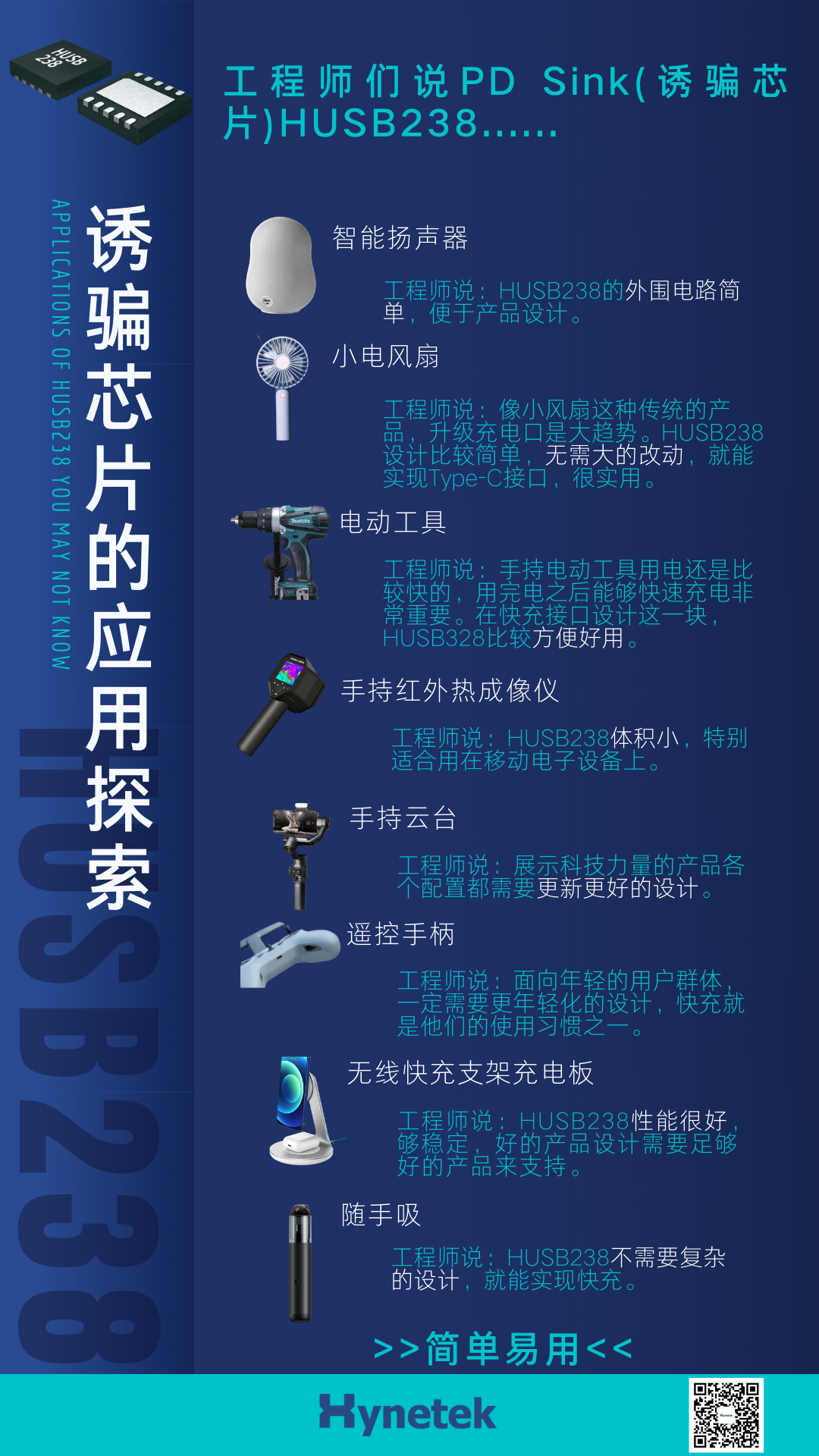 Figure 1. Applications of HUSB238
HUSB238 has obtained the PD3.0 certification of USB-IF, and the TID is 3666. It has excellent performance in compatibility and reliability, and is suitable for various high-quality devices. The HUSB238 negotiates spoofing with a power rating of up to 100W. HUSB238 has the characteristics of small package (minimum 3mmx3mm), small number of pins, and high integration (at least one capacitor is required), which minimizes BOM cost, simplifies design, and enables developers to quickly design their products. With the HUSB238 Demo board, the transition from barrel connectors to USB Type-C connectors is accelerated, allowing developers to quickly develop products without requiring firmware development.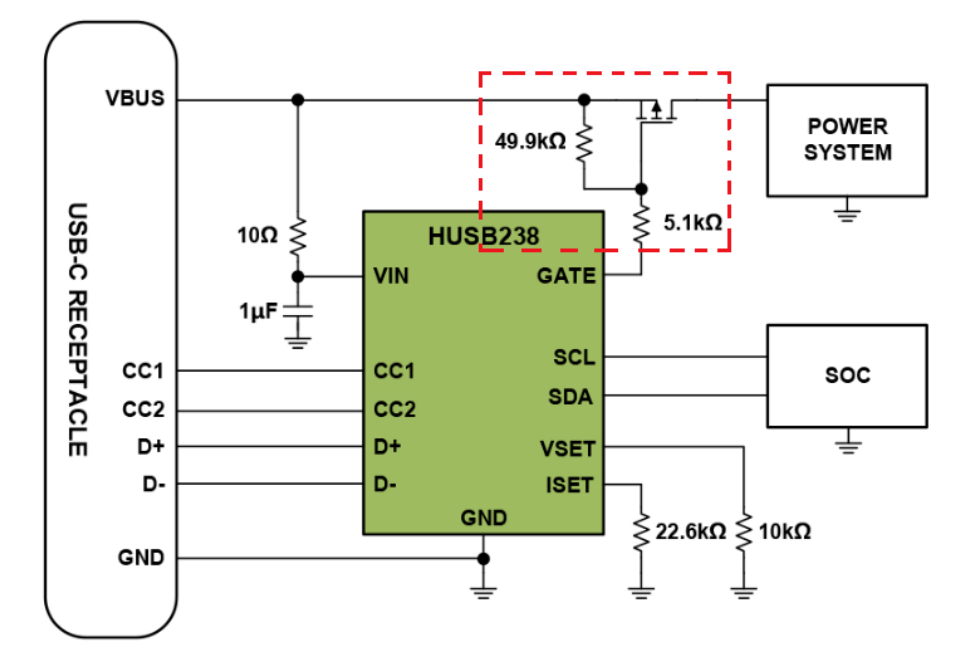 Figure 2. HUSB238 USB Type-C Typical Application Circuit
Product Features
USB-IF certified with TID: 3666

Standalone USB Power Delivery (PD) sink controller

Legacy charging sink

Apple divider 3 detection

BC1.2 SDP, CDP and DCP detection

Dead battery function

SOP' communication function

3V to 25V operation range

30V voltage rating on VIN and GATE pins

25V voltage rating on CC1 and CC2 pins

I2C access for monitoring and advanced settings

Integrated PMOS driver

VBUS over-voltage protection (OVP) and under-voltage protection (UVP)

Over-temperature protection (OTP) with programmable thresholds

Low power consumption