In May 2021, the USB-IF Association released the USB PD3.1 standard; in October 2022, the USB4 V2.0 specification was released by the USB-IF Association. Under the new standard, USB Type-C cables can achieve 240W fast charging with 80Gbps data transfer. This also allows USB-C cables to be used for higher performance displays, storage, USB-based hubs and docking stations, as well as communications and industrial applications beyond consumer electronics.
However, it should be noted that behind the high performance of 240W and 80Gbps means more difficult technical analysis, more demanding solutions and more challenging tests. At the same time, along with high-power fast charging generated by various types of problems can not be ignored. In the face of the above challenges, Guangdong Connector Association and the Association's Vice President - Hynetek Semiconductor Co., Ltd. will jointly organize the "USB PD3.1, USB4 V2.0 standard under the USB-C cable solutions seminar" on December 9, and invited Allion Labs, Inc. to participate in sharing, with the aim of discussing 240W, 80 Gbps high performance USB-C cable Gbps high-performance USB-C cable implementation solutions and testing challenges.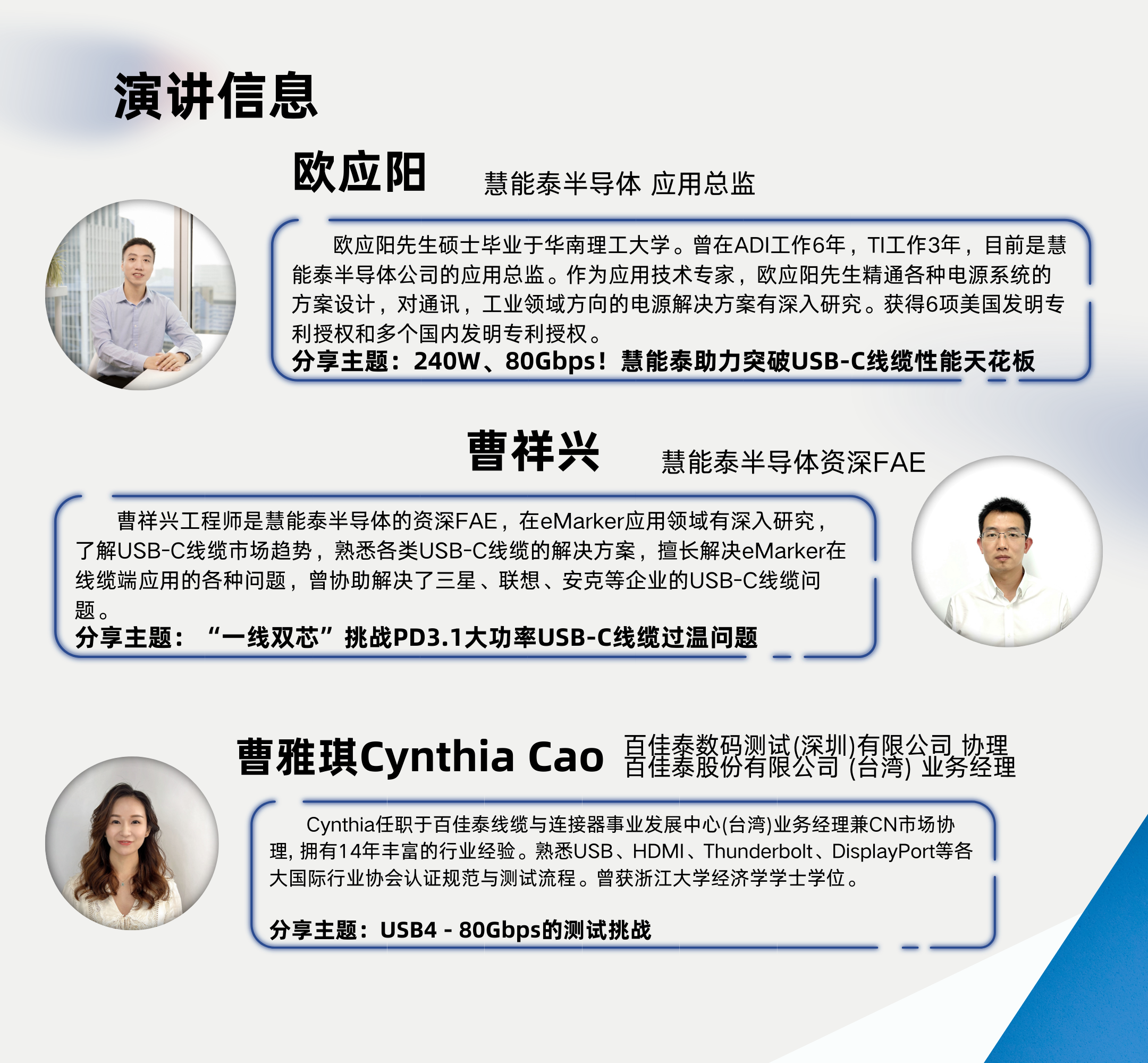 Conference Information
Organizer: Guangdong Connector Association
Organizer: Hynetek Semiconductor Co., Ltd.
Technical Support Unit: Allion Labs, Inc.
Time: December 9, 2022 (Friday) 14:00-17:30 pm
Venue: Conference Center on the first floor of Guangdong Connector Association Secretariat