Currently, devices and chargers that support the UFCS protocol have been launched one after another. A major breakthrough has just been made on the cable side connecting devices and chargers - Hynetek Semiconductor has taken the lead in launching the industry's first eMarker chip HUSB335 that supports the UFCS protocol, which also opens up the entire UFCS ecosystem.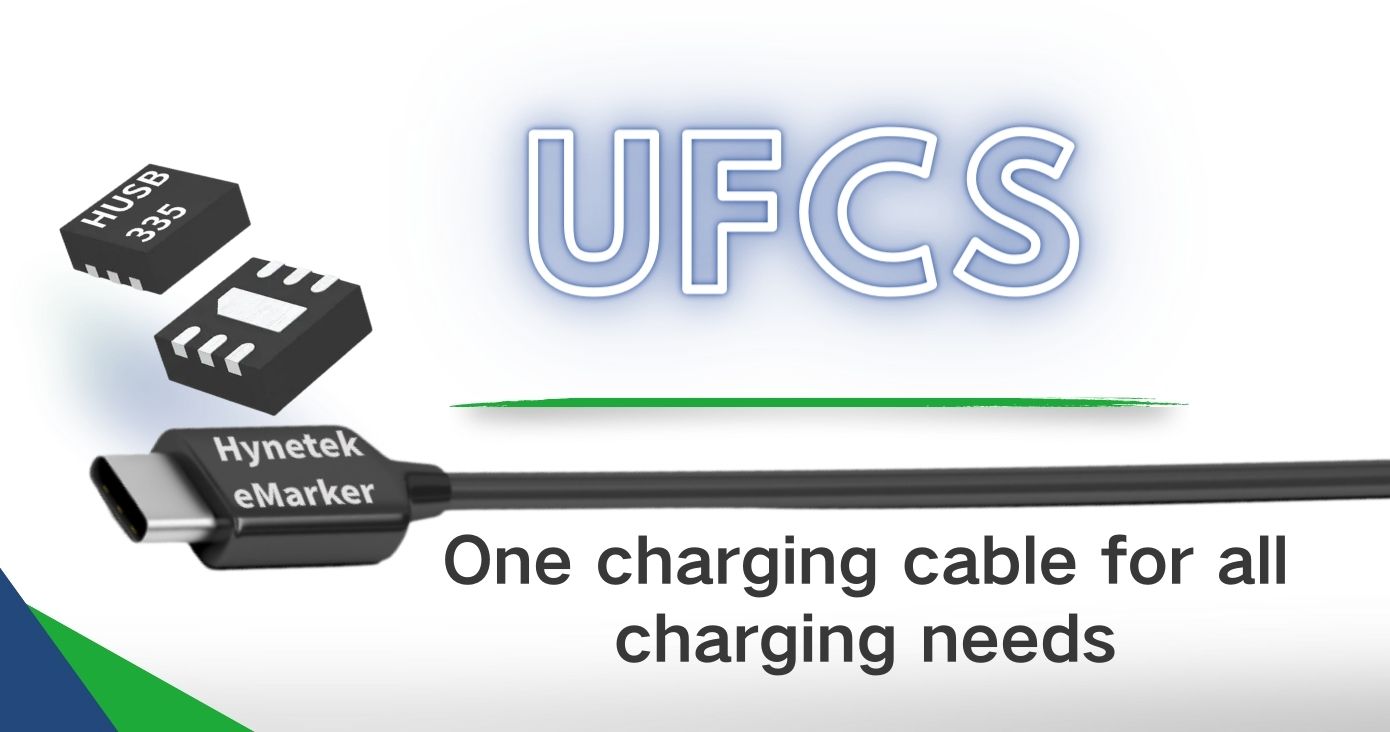 The first USB eMarker chip that supports UFCS protocol - HUSB335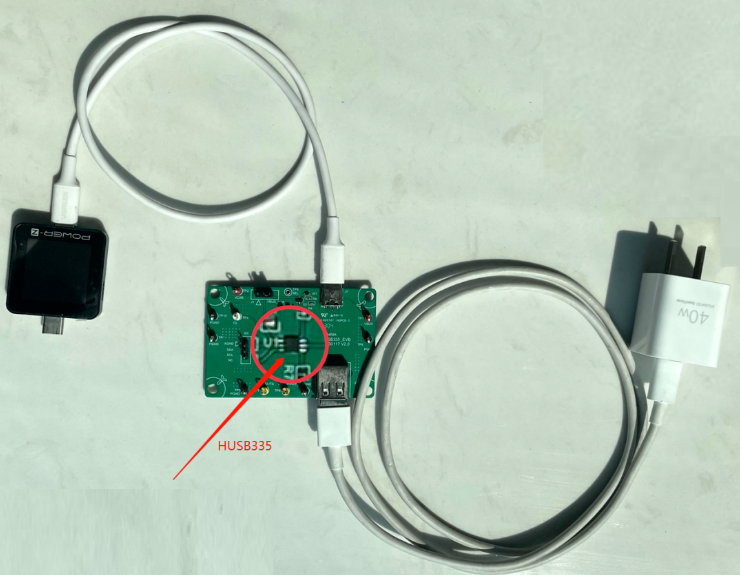 HUSB335 is a dedicated USB eMarker chip for UFCS protocol cables, which supports UFCS 1.0 protocol in a 1.6 mmx1.6 mm DFN-6L package. As shown in the application circuit diagram above, the converged fast charging cable implemented based on HUSB335 is simple in peripheral circuitry and easy to design. Also, the HUSB335 supports user burn-in twice, increasing the flexibility of cable design. Its own enhanced ESD protection system can also greatly improve product reliability.
Product Features
UFCS 1.0 Protocol Compliant:

Support UART communication with Input Default State

Automatic Baud rate Tracking among 115.2 kHz, 57.6 kHz, 38.4 kHz

Autonomous Response to Get_CableInfo Message

Programmable Cable Resistance, Cable Voltage and Current

2 Times for User Programming through USB Connector

3 V to 5.5 V Operating Voltage

Low Operating Current: 200 μA

Internal Temperature Period Update

Enhance HBM ESD for Interface Pins: ±8 kV

Small Package: DFN1.6 mm x 1.6 mm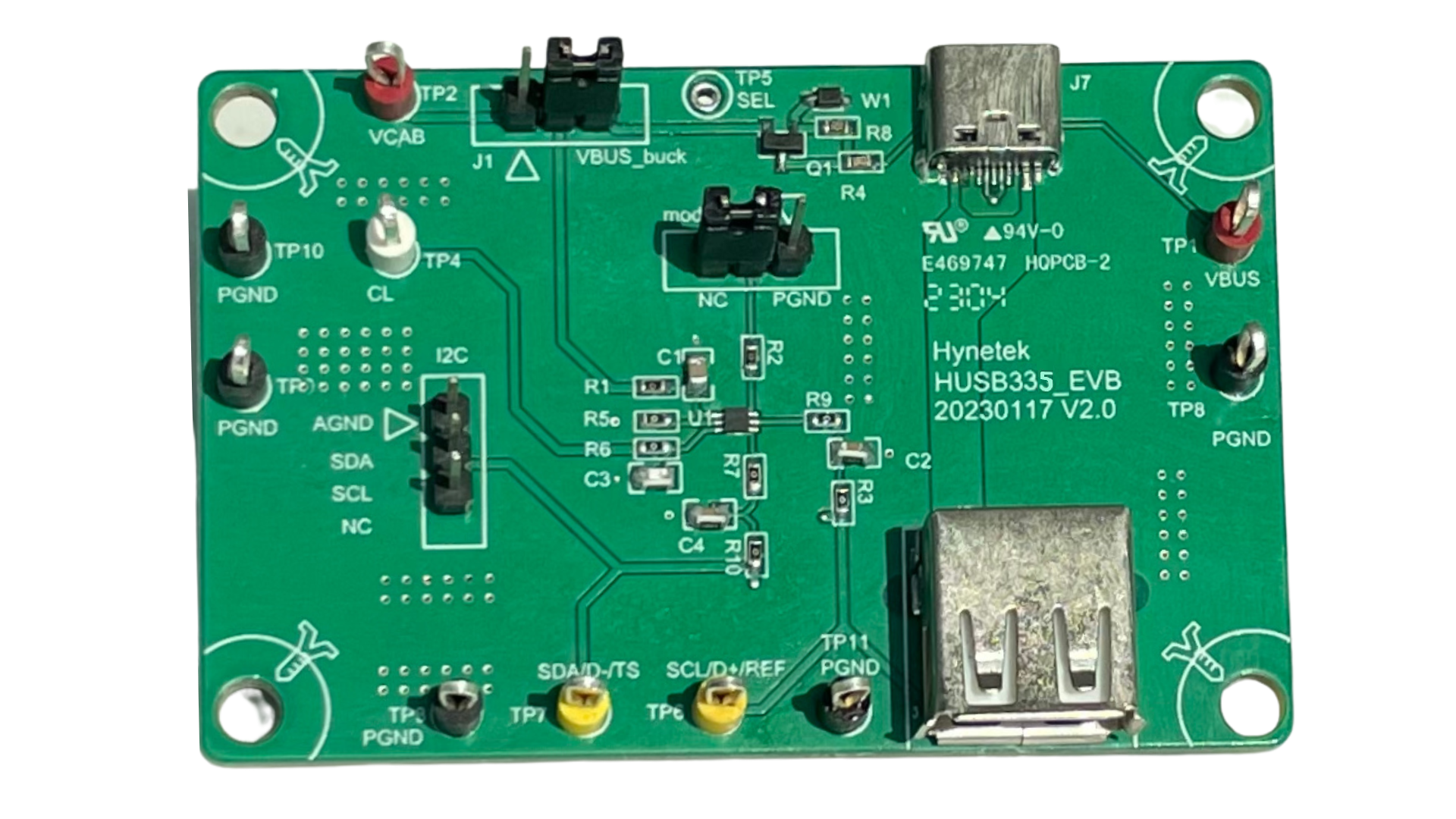 Hynetek Semiconductor's eMarker Product Family
In terms of USB Type-C cables and USB eMarker chips, Hynetek has a comprehensive patent layout and has been granted six related patents. Up to now, Hynetek has launched a number of technologically advanced USB eMarker products, such as HUSB332D, which opened the era of 4-pin eMarker; HUSB332B, the world's first PD3.1 certified eMarker chip; HUSB332C, an eMarker with over-temperature protection function; and HUSB335, which connects to the UFCS ecosystem. HUSB335, etc.
Contact us for more information about HUSB335. Meanwhile, HUSB335 is open for sample application, contact us for free samples.