What is a highly integrated PD protocol chip? Hynetek Semiconductor is releasing its first 1A1C dual-port fast charging chip with integrated Buck controller, HUSB801. HUSB801 supports USB PD3.1 and USB Type-C 2.1 protocols with a maximum power output of 65 W. HUSB801 integrates a highly efficient synchronous buck controller and requires only a few simple peripheral components to achieve 1C1A or The HUSB801 is available in a QFN-40L (5 mm x 5 mm) package and is suitable for miniaturized multi-port fast charging source designs ranging from 18 W to 65 W, such as power adapters, car chargers, and drain plugs.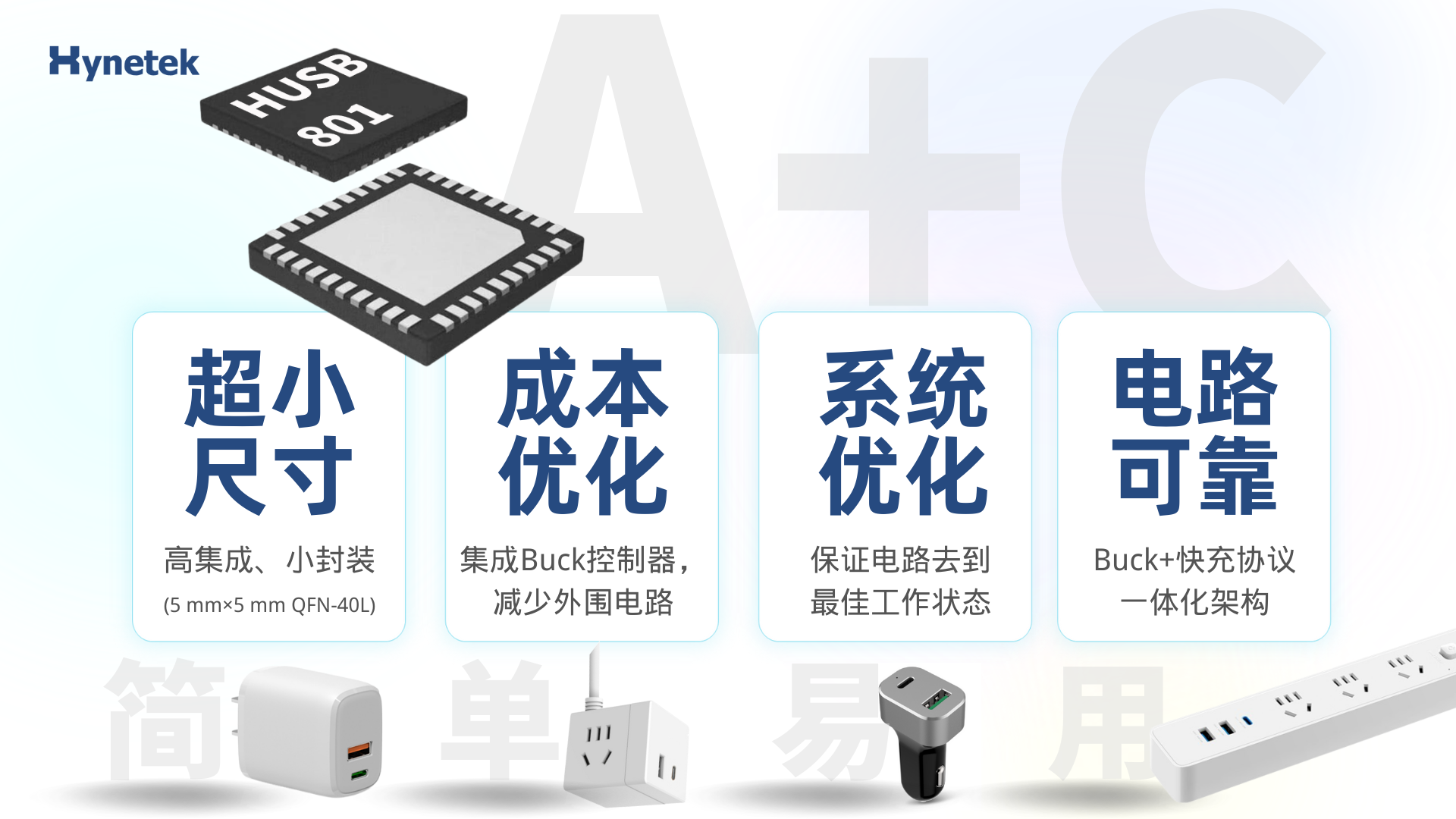 Figure 1. Advantages of HUSB801
The HUSB801's USB-C interface is a DFP interface, and its DPDM PHY can also support Apple 2.4A and all mainstream fast charging protocols; the USB-A interface supports automatic detection of charging device insertion and removal. the HUSB801 supports CC/CV loop control, and supports NTC monitoring, while the multi-grade line complement also brings better flexibility, providing over-voltage, over-current, The HUSB801 supports CC/CV loop control and supports NTC monitoring, while the multi-speed line complement brings better flexibility and provides protection mechanisms for over-voltage, over-current, short-circuit and over-temperature, which can effectively protect the circuit system.
1、Product characteristics of HUSB801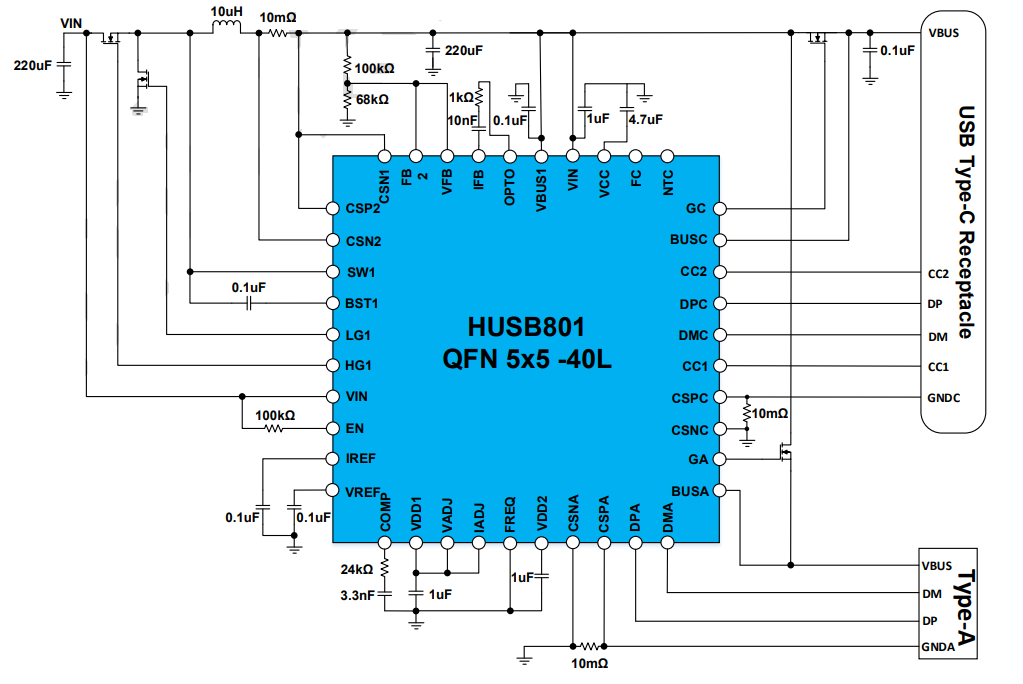 Figure 2. Typical application diagram of HUSB801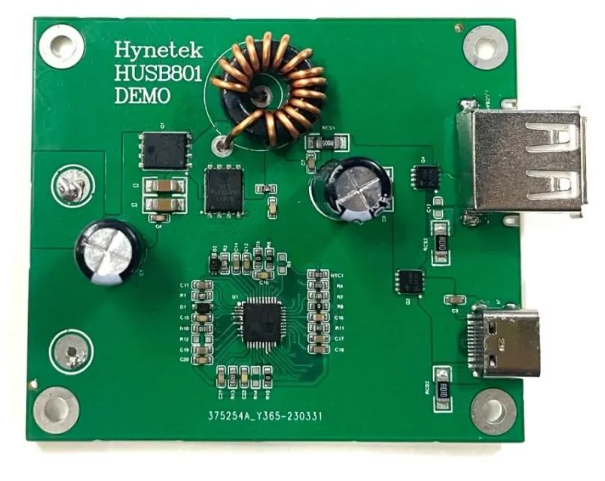 Figure 3.1A1C reference design EVM
Integrated synchronous Buck controller

Wide input voltage range of 3.0 V to 32 V

Adjustable Switching Frequency using resistor

Integrated 2 A MOSFET Gate Drivers

Support Output Short Protection , Cycle-byCycle Peak Current Limit, thermal shutdown, input UVLO, output OVP etc.

USB type-C 2.1 and USB PD3.1 compliant

Support 5 V, 9 V, 12 V, 15 V and 20 V FPDOs

Support 2 programmable APDOs

Support BC1.2 DCP and HVDCP protocols

BC 1.2 DCP mode

Apple 5V 2.4A mode

QC2.0/3.0/QC3.0+ class A or class B

AFC, FCP and LVSCP/HVSCP

PE 1.1+  Chip-Link to extend 4-port application

As low as 5 mA light load detection

External N-MOSFET supported

Support constant voltage loop(CV) and constant current loop(CC) operation

Multiple cable compensation options
2、Buck controller + fast charging protocol controller integrated architecture
HUSB801 adopts the Buck controller + fast charging protocol controller integrated architecture, which can fully support the PD3.1 standard of high power and wide voltage output requirements. When designing a fast charging source, the Buck controller + fast charging protocol can greatly improve design simplicity and reduce design size to enhance design efficiency. At the same time, this architecture can help optimize the circuit system to ensure that the designed circuit goes to the best working condition.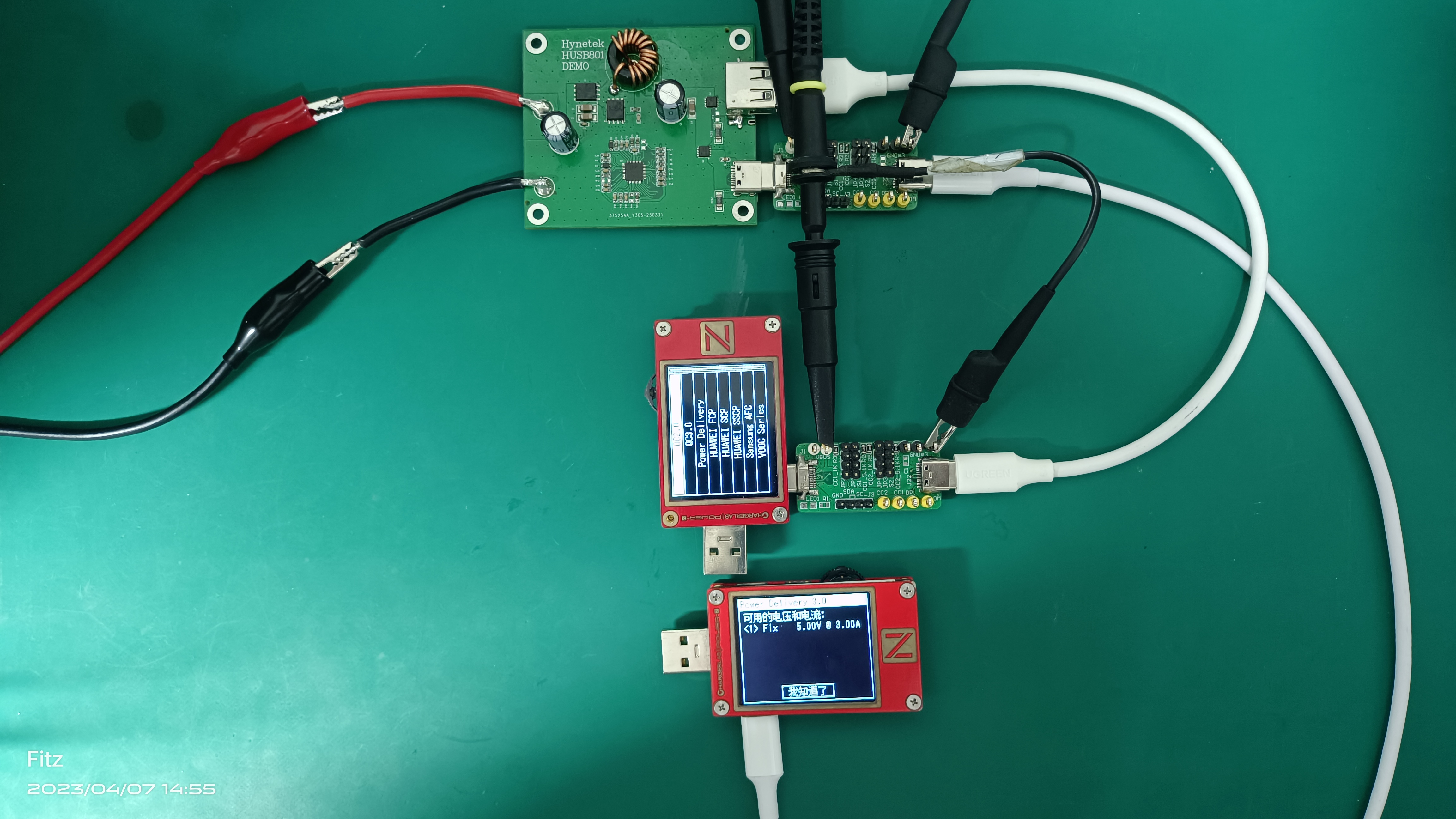 Figure 4.1A1C reference design working diagram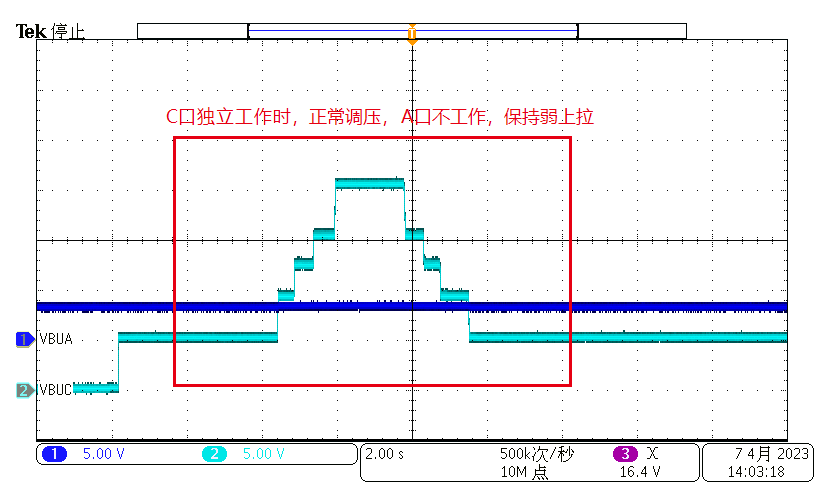 Figure 5. C-port works independently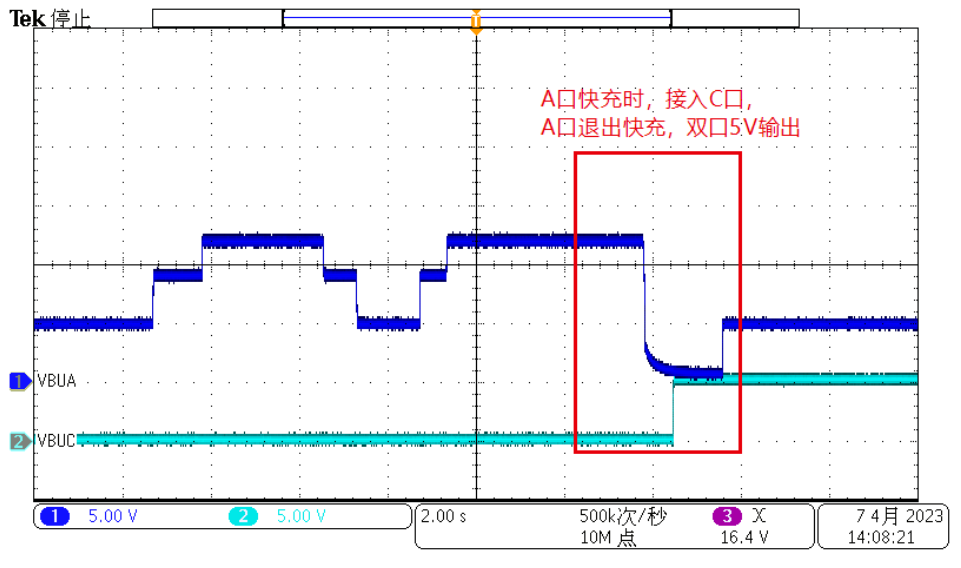 Figure 6. Dual ports working simultaneously, returning 5V
The HUSB801-based 1A1C fast charging source design realizes the need for a single chip to control dual-port fast charging. When the single C port works, it supports 65 W fast charging; when the single A port works, it also supports fast charging; when the A port and C port work at the same time, the output voltage is 5 V. HUSB801 can also automatically identify whether the cable or the device, which can enhance the fast charging experience.
For a wide range of 1A1C application scenarios, such as adapters, car chargers, drain plugs, wall plugs, etc., the HUSB801 highlights the product advantages of small size, high reliability, and ease of use with ultra-high integration, especially in optimizing design costs, and superior performance.
Contact us for more information and reference design of HUSB801. Meanwhile, sample request for HUSB801 is open.