The HUSB381 is a new high-performance, small form factor USB PD Source chip from Hynetek that supports 18 W~65 W power output and facilitates miniaturized fast charging source design.The HUSB381 is compliant with the latest Type-C 2.1 and USB PD3.1 standards and supports 5 V, 9 V, 12 V, 15 V and 20 V FPDO and 2 With high integration and built-in ultra-low impedance N-MOS, the HUSB381 is available in ESSOP-10L package and is suitable for various AC-DC power adapter, car charger and other applications.
The HUSB381 has a built-in ultra-low impedance N-MOS that reduces power loss in high current (e.g. 5 A) operating conditions.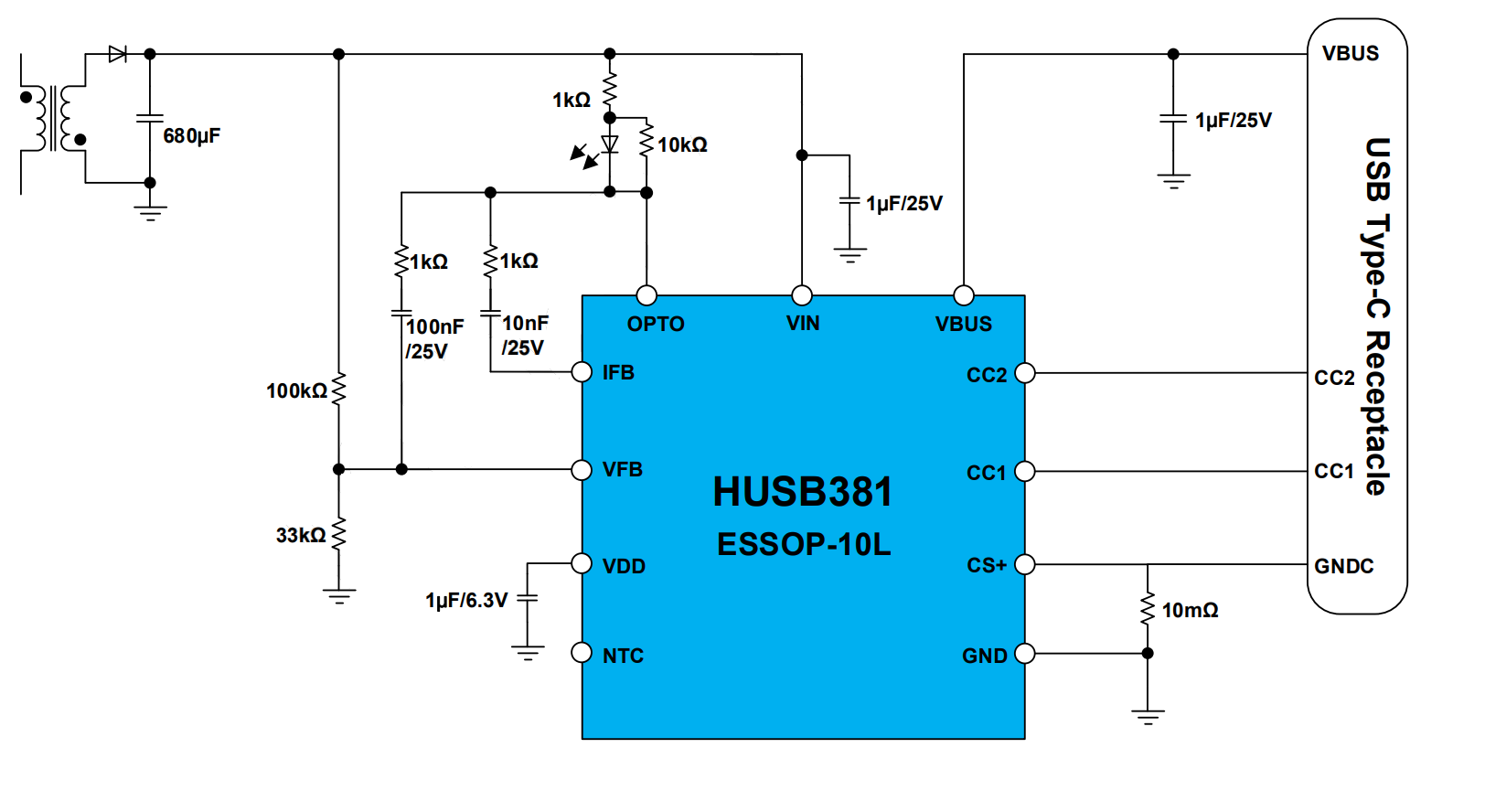 In the face of the current market demand for 18 W~65 W single C-port fast charging, the above design supports free setting of PD output voltage and current, and also supports constant voltage and constant current control. The simple peripheral design greatly reduces the design difficulty and BOM cost, meeting the demand for efficient and compact design.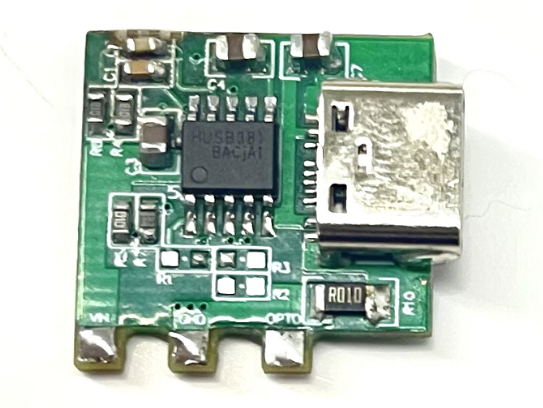 USB type-C 2.1 and USB PD3.1 compliant

Support 5 V, 9 V, 12 V, 15 V and 20 V FPDOs

Support 2 programmable APDOs

As low as 5 mA light load detection

Integrated internal N-MOSFET

Multiple cable compensation options

Integrated OVP, UVP, UVLO, OCP, FOCP, CC OVP, OTP protections

ESSOP-10L package

±2 kV HBM ESD rating for USB IO pins
The HUSB381 is currently in mass production and shipping, please contact us to request samples. Also, please contact us for more information and reference design of HUSB381.