HUSB381 is a new high-performance and highly integrated USB PD power supply protocol controller from Hynetek, specially designed for non-separable cable (Captive Cable) PD charger applications. Built-in ultra-low impedance N-MOS with good performance, it supports 18 W~65 W power output, which is favorable for miniaturized fast-charging power source design. HUSB381 complies with the latest Type-C 2.1 and USB PD3.1 standards, and supports 5 V, 9 V, 12 V, 15 V, and 20 V FPDOs, and 2 programmable APDOs. it is packaged in a SSOP-10L package, and is applicable to The SSOP-10L package is suitable for all kinds of non-detachable cable PD adapters, travel chargers and other applications.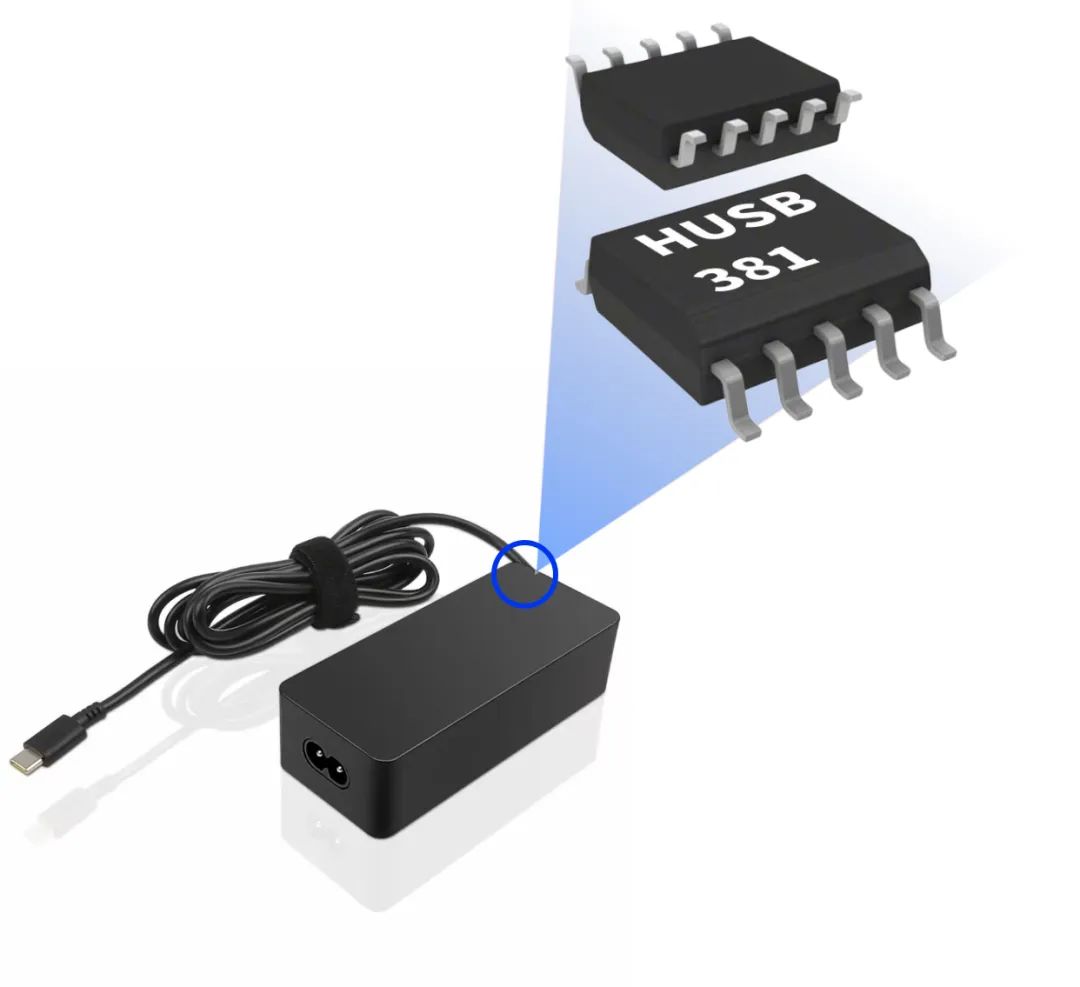 Low impedance, excellent performance

The HUSB381 has a built-in ultra-low impedance N-MOS, which can easily cope with high-current pumping applications, and can reduce power loss under high-current (e.g. 5 A) operation. On one hand, the low impedance effectively reduces the loss of discharge current in the path; on the other hand, lower conduction loss means lower IC heat generation, which allows users to comfortably deal with the system thermal design even in the small area PCB space.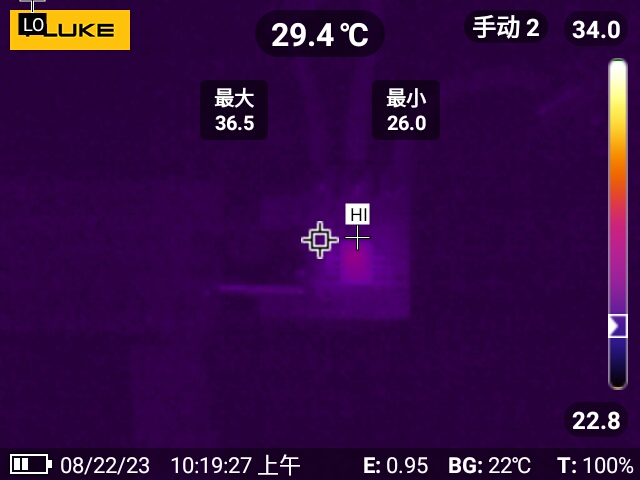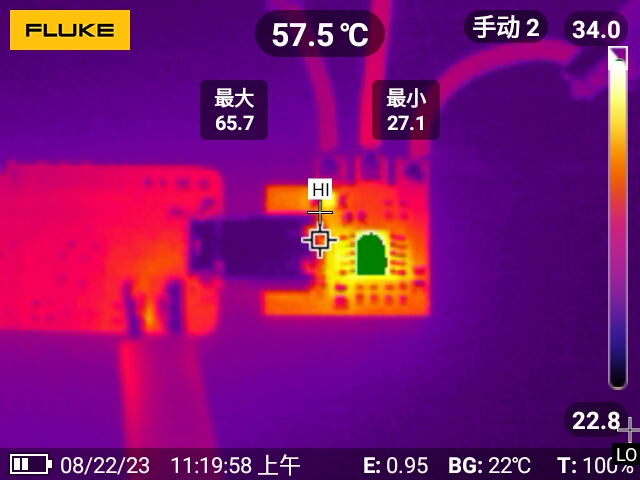 (20V/3.25A aging for one hour, temperature rise 30°C)
Miniaturized design
For the current market demand of 18 W~65 W single C port fast charging, HUSB381 supports free setting of PD output voltage and current, and also supports constant voltage and constant current control. The simple peripheral design greatly reduces the design difficulty and BOM cost, and meets the demand of high efficiency and miniaturization design.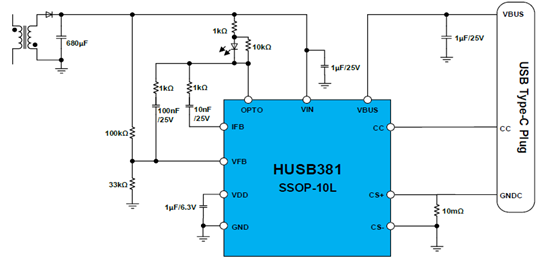 (Typical application circuit diagram of HUSB381)
Product Characteristics
Supports 5V, 9V, 12V, 15V and 20V FPDOs
Supports 2 programmable APDOs
Integrated OVP, UVP, UVLO, OCP, FOCP, CC OVP, OTP protection